| | |
| --- | --- |
| | Pierce Brosnan celebrates his 59th birthday today |
Actor News
- 16-05-12
Four time James Bond actor, Pierce Brosnan, is celebrating his 59th birthday today.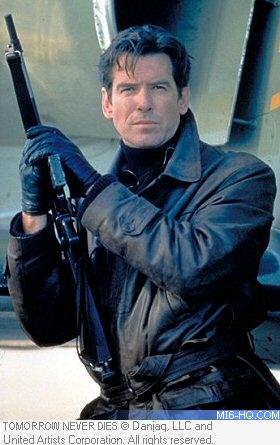 The former 007 star, born in Navan, Ireland, was first introduced to James Bond when he was taken to see "Goldfinger" by his step-father. Since the 1970s, Brosnan has been acting on stage and screen before landing the breakthrough role of Remington Steele in '82 and the James Bond title role in '95.
Click here to read MI6's in-depth Pierce Brosnan Biography
Discuss this news here...
Earlier Story:
'Skyfall' teaser poster to be unveiled at 5pm Thursday GMT
Later Story:
Pinewood Studios consults on future development
This content is maintained by www.mi6-hq.com Content is copyright its respective owners and is published for non profit educational use only. All original content is copyright mi6-hq.com © 2014. MI6 accept no responsibility or give warranty for the accuracy authenticity or correctness of content. James Bond 007 is a registered trademark of DANJAQ, LLC, a Delaware corporation in the United States and/or other countries. Webmasters seeking news syndication or for press contact information - click here.