| | |
| --- | --- |
| | 'You Only Live Twice' marks 45th anniversary today |
Bond News
- 12-06-12
Sean Connery's fifth James Bond film, "You Only Live Twice", turns 45 years-old as it opened on this day in 1967.
On the night of June 12th 1967, the
world premiere
took place at the Odeon Cinema in London's Leicester Square, sponsored by the Variety Club of Great Britain in aid of the YMCA and Imperial Cancer Research Fund. What made the premiere of You Only Live Twice all that more special was the appearance of Her Majesty Queen Elizabeth II and her husband Prince Phillip. The event would be their first James Bond premiere and paved the way to future attendances.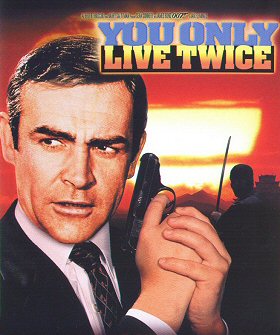 Sean Connery, in slyly macho mode as 007, goes on a mission to Japan to take on crime syndicate Spectre and its evil boss Blofeld (Donald Pleasence). Director Lewis Gilbert ensures no expense is spared (no wonder Blofeld's cat is a luxurious Persian) and designer Ken Adam puts that production money where his volcano is. As a bonus, the screenwriter was Roald Dahl.
Starring: Sean Connery, Donald Pleasence, Akiko Wakabayashi, Tetsuro Tamba, Mie Hama, Teru Shimada, Karin Dor
"You Only Live Twice" - MI6 Dossier
Thanks to `Tracy ` for the alert.
Discuss this news here...
Earlier Story:
Chris Cornell says Adele would be perfect for 'Skyfall' theme
Later Story:
Do not expect many Chinese villains in future Bond films
This content is maintained by www.mi6-hq.com Content is copyright its respective owners and is published for non profit educational use only. All original content is copyright mi6-hq.com © 2014. MI6 accept no responsibility or give warranty for the accuracy authenticity or correctness of content. James Bond 007 is a registered trademark of DANJAQ, LLC, a Delaware corporation in the United States and/or other countries. Webmasters seeking news syndication or for press contact information - click here.