British woman legally changes her name to include 14 Bond girls

Bond News
- 28-10-12
A woman in Britain has legally changed her name by deed poll to include the names of 14 different Bond girls.
The barmaid, formerly Emma-Louise Hodges, 28, is now "Miss Pussy Galore Honey Rider Solitaire Plenty O'Toole May Day Xenia Onatopp Holly Goodhead Tiffany Case Kissy Suzuki Mary Goodnight Jinx Johnson Octopussy Domino Moneypenny".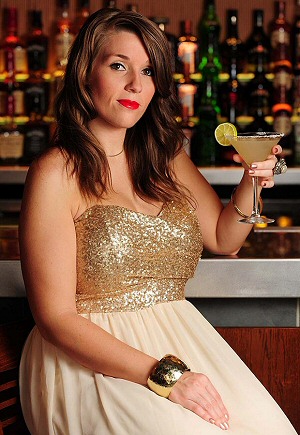 "I've always thought how great it would be to be a Bond girl - and now I am," Miss Moneypenny said. "I've always admired actresses like Honor Blackman and Ursula Andress - and the innuendo of some names has always made me giggle. I'm hoping it can mean I can find my own suave James Bond."
"Ultimately though, I'm a good down-to-earth girl, so I opted for Miss Moneypenny as the main name — even though she's not technically a Bond girl."
Discuss this news here...
Earlier Story:
Naomie Harris taking it easy after exhausting 'Skyfall' filming
Later Story:
UK TV - 'Sam Mendes: Licence to Thrill Even More', Thursday night
This content is maintained by www.mi6-hq.com Content is copyright its respective owners and is published for non profit educational use only. All original content is copyright mi6-hq.com © 2014. MI6 accept no responsibility or give warranty for the accuracy authenticity or correctness of content. James Bond 007 is a registered trademark of DANJAQ, LLC, a Delaware corporation in the United States and/or other countries. Webmasters seeking news syndication or for press contact information - click here.