France TV - 'The Spy Who Loved Me' on France 3, Thursday afternoon

Media Alert
- 21-12-12
Movie:
The Spy Who Loved Me (1977)
Channel: France 3
Date: Thursday 27th December 2012
Time: 15.25 CET
James Bond and KGB Agent Anya Amasova personify "detenté" when they are assigned to work together on an extraordinary mission to prevent madman Karl Stromberg from initiating WWIII and establishing himself as dictator of an underwater civilisation in the aftermath of the destruction.
Cast: Roger Moore, Barbara Bach, Curt Jurgens, Richard Kiel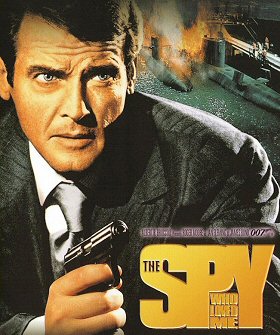 "The Spy Who Loved Me" - MI6 Dossier
Thanks to `Gerard` for the alert.
Discuss this news here...
Earlier Story:
Win 'Shaken Not Stirred' E-books in this exclusive MI6 competition
Later Story:
UK TV - '50 Years of Bond Cars' on BBC2, Christmas Day
This content is maintained by www.mi6-hq.com Content is copyright its respective owners and is published for non profit educational use only. All original content is copyright mi6-hq.com © 2014. MI6 accept no responsibility or give warranty for the accuracy authenticity or correctness of content. James Bond 007 is a registered trademark of DANJAQ, LLC, a Delaware corporation in the United States and/or other countries. Webmasters seeking news syndication or for press contact information - click here.