Daniel Craig celebrates his 45th birthday today

Actor News
- 02-03-13
The current James Bond 007 actor is celebrating his 45th birthday today.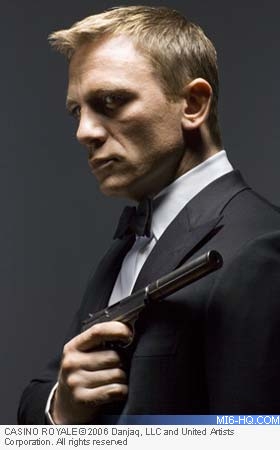 Click here to read an in-depth biography of Daniel Craig
Discuss this news here...
Earlier Story:
Purvis and Wade had always wanted to explore Bond's past
Later Story:
Crocodile spotted in Thames turns out to be James Bond prop
This content is maintained by www.mi6-hq.com Content is copyright its respective owners and is published for non profit educational use only. All original content is copyright mi6-hq.com © 2014. MI6 accept no responsibility or give warranty for the accuracy authenticity or correctness of content. James Bond 007 is a registered trademark of DANJAQ, LLC, a Delaware corporation in the United States and/or other countries. Webmasters seeking news syndication or for press contact information - click here.