France TV - 'Tomorrow Never Dies' on France2, tonight

Media Alert
- 12-03-13
Movie:
Tomorrow Never Dies (1997)
Channel: France 2
Date: Tuesday 12th March 2013
Time: 20:45 CET
For the first hour or so, this 18th Bond movie is up there with the best of them: it has terrific pace, Pierce Brosnan has romantic and rough-house appeal, and the post-Cold War story has grip and plausibility. However the momentum slows in the second half, where the drawn-out action takes over from the story
Starring: Pierce Brosnan, Jonathan Pryce, Michelle Yeoh, Teri Hatcher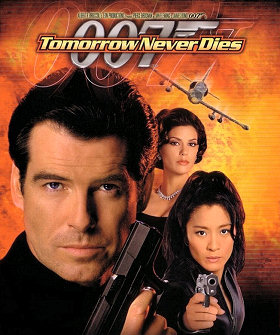 "Tomorrow Never Dies" - MI6 Dossier
Discuss this news here...
Earlier Story:
'Skyfall' exhibition to open in Glencoe, Scotland, this week
Later Story:
Danny Boyle on why he wont direct a Bond film
This content is maintained by www.mi6-hq.com Content is copyright its respective owners and is published for non profit educational use only. All original content is copyright mi6-hq.com © 2014. MI6 accept no responsibility or give warranty for the accuracy authenticity or correctness of content. James Bond 007 is a registered trademark of DANJAQ, LLC, a Delaware corporation in the United States and/or other countries. Webmasters seeking news syndication or for press contact information - click here.