| | |
| --- | --- |
| | Two Swedish actresses have purportedly screen-tested for Bond 24 |
Bond 24
- 05-04-14
Swedish news outlet
Aftonbladet
are reporting news of two potential Bond girl candidates: Ida Engvoll And Disa Östrand. Both, according to the press, have screen-tested with EON Productions for a role in the new James Bond adventure, which starts shooting in late 2014.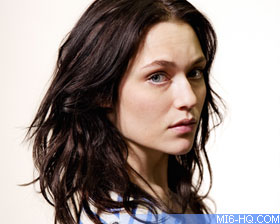 Above: Disa Östrand
Östrand, aged 27, has been acting on screen since 2005, and recently appeared in Swedish short film, "Shed No Tears". Engvoll, 28, is currently filming "Vitt skräp" (2015) opposite "Skyfall" villain Ola Rapace.
"I get very nervous when it's things like where the big stuff," Östrand told the press about her audition. "I tried not to think too much about the chances or not, but just to be there."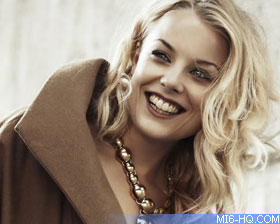 Above: Ida Engvoll
Engvoll was more circumspect: "I say nothing about it. Everything about the film series is very secret. But the audition went well considering the circumstances. You only have one shot at himself and the situation is very special."
If cast, these two would follow in a succession of Swedish Bond girls that includes Maud Adams, Britt Ekland and Kristina Wayborn.
Discuss this news here...
Earlier Story:
MGM and Danjaq file for injunction against NBC Universal for 'Section 6' knockoff movie
Later Story:
Fleming first editions to be auctioned in London next week
This content is maintained by www.mi6-hq.com Content is copyright its respective owners and is published for non profit educational use only. All original content is copyright mi6-hq.com © 2014. MI6 accept no responsibility or give warranty for the accuracy authenticity or correctness of content. James Bond 007 is a registered trademark of DANJAQ, LLC, a Delaware corporation in the United States and/or other countries. Webmasters seeking news syndication or for press contact information - click here.