| | |
| --- | --- |
| | Bond 23 location scouting London law-firm building |
Skyfall
- 08-08-11
The product of the
23rd James Bond
film is understood to have scouted the London office building of law-firm Pinsent Mason as a possible location for Daniel Craig's third outing as 007, due out October 26th, 2012.
Pinsent Mason recently completed a refit of the impressive 190,000 sq ft building at 30 Crown Place and will now commence occupation of this City building, including meeting & entertainment areas on the top three floors, an auditorium, full catering facilities and a library. The building was recently seen in the BBC's spy drama series "Spooks".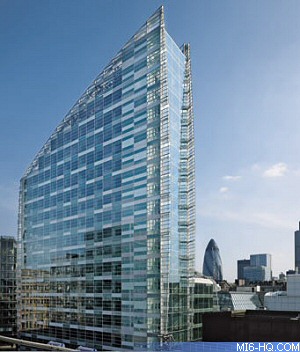 Could this building be another stand-in for MI6 Headquarters, despite the real building at Vauxhall Cross being used in every Pierce Brosnan outing?
Discuss this news here...
Earlier Story:
Holly Valance in 'Goldfinger' tribute to advertise Foster's lager
Later Story:
Daniel Craig rejects rom-coms and talks humour in Bond 23
This content is maintained by www.mi6-hq.com Content is copyright its respective owners and is published for non profit educational use only. All original content is copyright mi6-hq.com © 2014. MI6 accept no responsibility or give warranty for the accuracy authenticity or correctness of content. James Bond 007 is a registered trademark of DANJAQ, LLC, a Delaware corporation in the United States and/or other countries. Webmasters seeking news syndication or for press contact information - click here.