Helicopter stunt for Olympic Games opening filmed in London (video)
What started out as an easily dismissed tabloid story that few believed, is
quickly turning in to something that few can now deny has substance
, as shooting on a short film for the opening of the London 2012 Olympic Games took place in public today.
As previously reported, there is speculation that Danny Boyle's film 'The Arrival' will feature Daniel Craig as James Bond receiving his mission at Buckingham Palace from Her Majesty Queen Elizabeth II to open the games, before heading to the stadium in a helicopter that flies through London bridge.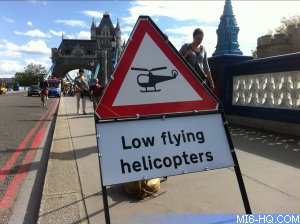 Filming of the dangerous helicopter route was completed today in London. Thanks to early notices by Transport for London, and warnings of low flying helicopters present in the area, several videos are now online that captured the action.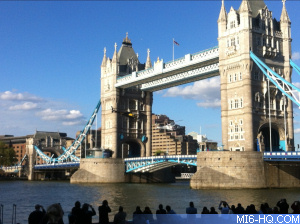 Thanks to `marketto007` & `Germanlady` for the alert.
Discuss this news here...