Quentin Tarantino says he started the director rumours, and talks more about his vision for a Casino Royale based James Bond 21
Quentin Tarantino appeared on the "Tonight Show with Jay Leno" last night, and talked extensively about his desire to direct a James Bond film.
Keeping The British End Up form member "CommanderBond007" reports on the show:
Tarantino was very very excited about the idea of directing a film based on "Casino Royale", and both he and Jay talked about a whole bunch of James Bond aspects. He was quick to mention that he was the one that fueled a lot of the "directing rumors", but he said it's really up to the fans, and they should voice that they want him.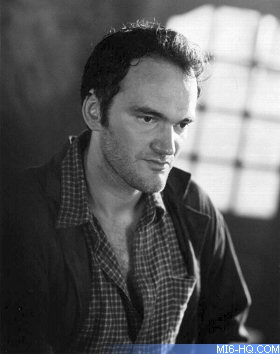 He then went on to say that the past three or so Bond films are great, but he thinks they are really just spoofs of the true James Bond films. He wants to bring back the true character of Bond when the movies focused on great actors, and equally great scripts.
Tarantino demonstrated a multitude of knowledge about Bond, and from a true fan's perspective, not someone who wants to make a big budget, explosion filled, money magnet of a movie. His favorite Bond film is From Russia with Love, and he admires it. Many times Jay Leno commented on a particular movie, and got facts wrong, and Quentin corrected him.
He said that his pick for James Bond would be Pierce Brosnan, and he made that clear. He said that Pierce has made his mark as a wonderful actor, and the definitive James Bond of THIS generation. He also said he would like to set the movie in the 60's, but can understand that it wouldn't work out.
Tarantino then did an impression of an announcer of one of the old film trailers ("What's better than seeing ONE 007 film?, seeing TWO! GOLDFINGER AND YOU ONLY LIVE TWICE BACK TO BACK AND FACE TO FACE!") then loudly gave his rendition of the James Bond Theme.
From what he said he is a die-hard James Bond fan and wouldn't do anything that we wouldn't like because he knows all of the elements that make a great 007 film. It just would not fit if there was profanity or gallons of blood, because Bond is sophisticated and lives in a sophisticated world, and he knows this...
Click here for all news stories regarding Quentin Tarantino and 007.
Thanks to `CommanderBond007` for the alert.
Discuss this news here...