Bond Girl rumour #4 (reloaded): Cecile De France on IMDB listing
MI6
reported two weeks
ago that the usually reliable DarkHorizons had linked Cecile De France to a Bond girl role in the forthcoming "Casino Royale".
The 30 year-old Belgian actress, star of "High Tension" (2003), had been rumoured for the role of Vesper Lynd.
Now the Internet Movie DataBase (IMDB) have listed Cecile as playing Vesper on the Casino Royale production page, reigniting discussion that she may have been cast already.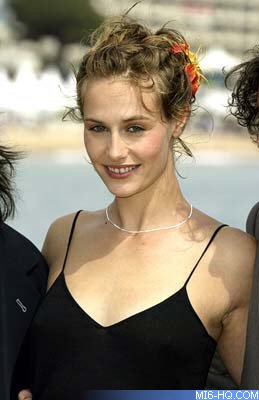 MI6 Rumour Rating:
IMDB relies on user submissions for content, and does not have a reliable track record for movies in production. Last month composer David Arnold was removed from the IMDB page, sparking rumours that he may not be scoring the film. Arnold later
confirmed to MI6
that he is working on Casino Royale and that IMDB had "got it wrong again". Arnold has since been restored to IMDB's "Casino Royale" page.
Thanks to `TQB` for the alert.
Discuss this news here...