French release date for Bond 22 set for 5th November 2008
Remember, remember, the fifth of November! The meaning of the saying may be lost on our French readers, but the news could not be better for them.
According to
JamesBond-Fr.com
, Sony Pictures France have confirmed the French release date for the
22nd James Bond
film will be 5th November 2008 - two days ahead of the
previously announced Sony Pictures (USA) date of 7th November 2008
.
Fans in the USA and Canada will now be wondering if the 7th November date will be used for North America alone, with the UK releasing slightly earlier too,
as with Casino Royale
.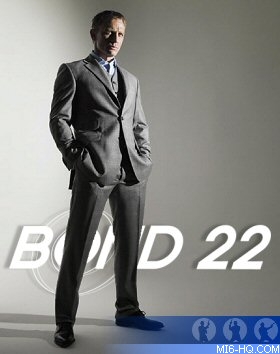 Click here for complete coverage of Bond 22 on MI6.
Thanks to `Guillaume` for the alert.
Discuss this news here...