Panama official confirms Bond 22 shooting in February, locations and extras
Scenes for
Bond 22
will be filmed in Panama in the middle of February in a colonial district of its capital city, the
AP confirmed
with production sources on Tuesday.
The filming will take place at two sites in the old quarter ("El Casco Antiguo") of Panama City, where the National Institute of Culture and some private buildings will be used.
The shooting will last almost one week and it will take place mainly in the afternoon and evening, said Ariel Espino, the director of the Office of the Casco Antiguo.
Espino met the last month with the chief location scout from Eon Productions.
"We offered full collaboration to him, to help them to handle of the traffic, to isolate the area from automobiles and people", said Espino.
He hopes the film will attract tourists from around the world to the area.
Four years ago, former James Bond actor Pierce Brosnan filmed scenes for "The Tailor of Panama" in the old quarter, which has been declared World Heritage Site by UNESCO.
According to reports, it is understood that more filming will take place in the province of Colón, north of the captial city. 700 Panamanian extras will be needed for the shoot.
Back in December
, MI6 reported that casting for extras in the film would take at the Teatro la Quadra.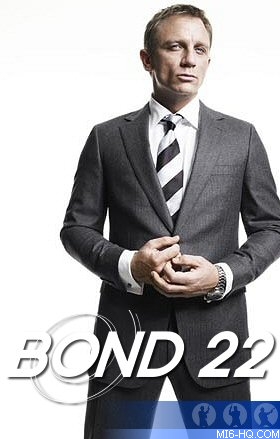 Produced by Michael G. Wilson and Barbara Broccoli (Eon Productions), BOND 22 (title to be announced) is scheduled for release November 7th 2008 and will be directed by Marc Forster.
Principal photography started on January 2nd 2008 at Pinewood Studios and around the UK, and foreign locations including Italy, Panama, Austria and Bolivia. Paul Haggis completed the script based on a first draft screenplay developed by regular scribes Neal Purvis & Robert Wade.
The story will be a direct continuation of the events of Casino Royale. 007 will face off against villains Mathieu Amalric (Maurice Green), Anatole Taubman and Joaquin Cosío (General Medrano). Olga Kurylenko (Camille) and Gemma Arterton (MI6 Agent Fields) will play Bond Girls. Dame Judi Dench (M), Jeffrey Wright (Felix Leiter) and Giancarlo Giannini (Mathis) will reprise their roles as Bond's allies.
It is British actor Daniel Craig's second outing as James Bond, following his debut film Casino Royale released November 16th 2006.
Thanks to `In Bondage` for the alert.
Discuss this news here...