`Devil May Care` peaks in Canada, slumps in USA
Sebastian Faulks has risen towards the top of the book charts in Canada after "
Devil May Care
" spent the first two weeks languishing at the bottom end of the nation's top ten. The book initially entered at #7 in Canada, climbed to #6 last week and is now at the dizzy heights of #2.
Book sellers in the USA are experiencing the opposite reaction for the new James Bond novel.
Devil May Care slipped from #8 to #11 to #15 after three weeks on the prestigious New York Times best-sellers list, and slipped from #9 down to #13 on the Wall Street Journal's list for hardback fiction.
National newspaper USA Today, which tracks overall book sales in the country independent of category, tracked "Devil May Care" from #38 to #56 to a lowly #80 after three weeks on release.
Reviews of the novel
, which was released to celebrate the Ian Fleming centenary, have been mixed:
"Smattered with plausible Bondisms" Daily Mail
"Superbly crafted pastiche" Sunday Express
"Sometimes it all seems a little familiar" Daily Express
"Full of lazy errors" Mail on Sunday
"A brave effort" Observer
"A superficially classic Bond caper" Times
"Everything is laboriously spelled out" Financial Times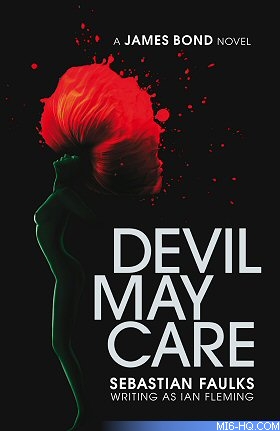 Discuss this news here...