Gottfried John (1942-2014)
3rd September 2014
German actor Gottfried John, who played General Ourumov in 'GoldenEye', has died aged 72
By MI6 Staff
---
Born in Berlin, Germany, on August 29th 1942, German actor Gottfried John grew up in Post War Germany and was one of a generation of stage actors who took German theatre in a new direction. He was also a regular member of the ensemble of director Rainer Werner Fassbinder.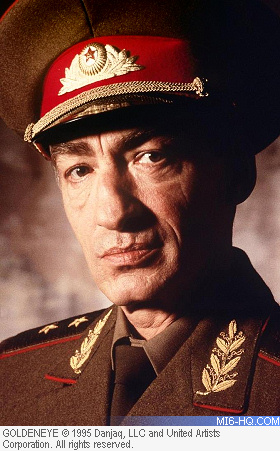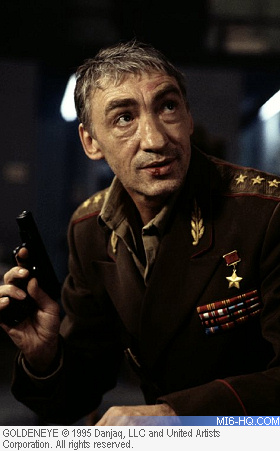 Long before becoming best known to James Bond fans as General Arkady Grigorovich Ourumov in the 1995 adventure 'GoldenEye', his first screen credit was in 1962 for the comedy musical 'Café Oriental'. He enjoyed a steady career of eclectic German language film and television productions up to and after his brush with 007. Following his appearance in "GoldenEye", John appeared in several international movies including 'The Ogre' (1996), 'Asterix and Obelix vs. Caesar' (1999) and 'Proof of Life' (2000). He also recorded the German voice of Shifu in 'Kung Fu Panda 2' (2011).
In his later years, John focused on television work, but his last credit was for the time-traveling film 'Rubinrot' in 2013.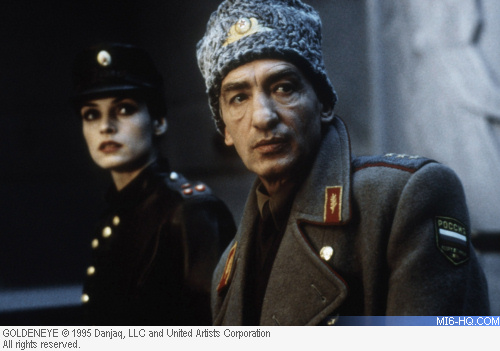 On the news of his passing, James Bond star Pierce Brosnan wrote: "My dear friend, we played in the world of James Bond and traveled the world together to celebrate the success of Goldeneye. I am so proud to have worked along side you. My prayers and sympathies go out to your family at this sad time in life. Peace be with you."
Gottfried John died of cancer near Munich, Germany, on 1st September 2014 at the age of 72. He is survived by his wife Barbara.