Meet The Cast - Léa Seydoux
18th April 2014
MI6 profiles Léa Seydoux who will play doctor Madeleine Swann in the forthcoming 007 adventure, SPECTRE
By MI6 Staff
---
Born on 1st July, 1985, Léa Seydoux grew up in Paris, France. Throughout her childhood Seydoux made regular trips to Senegal where her mother, Valérie Schlumberger, still lives today. Her bonds to the film industry are strong, with paternal grandfather Jérôme having a controlling share of Pathé since 1990 whilst Jérôme's brother is chair of Gaumont. At age three her parents split and Valérie returned to Africa. As a child she learned English via a visit to America for the summer.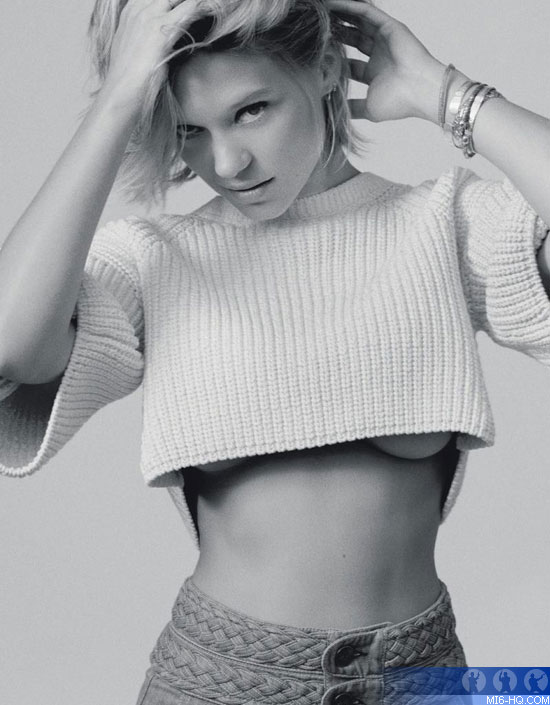 This young Parisian always had an interest in the performing arts. Initially Seydoux wished to become a opera singer, studying at the Conservatoire de Paris. She was inspired by the concerts her grandparents too her to as a young girl. At age 18 she had a change of heart and began to pursue a career in acting, taking classes at Les Enfants Terribles. One of her earliest roles was in the ensemble film "Mes Copines" (2006), focusing on a band of teenage girls who win a dance competition. Seydoux costarred with Soko, the singer, actress and composer best remembered for "Her" (2013). Other early screen appearances included "13 French Street" (2007) and "The Last Mistress" (2007). The latter also featured Bond alumnus Michael Lonsdale. The same year she appeared in the well-received short "La Consolation", screening at Cannes and giving the actress her first taste of awards fever. Between screen appearances Seydoux made a living as a model, appearing for American Apparel.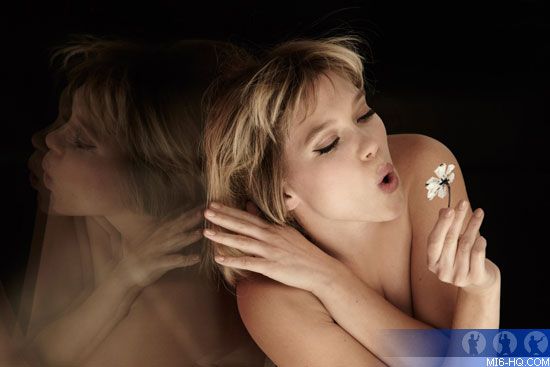 She earned a César nomination for Most Promising Actress off the back of her work with director Christophe Honoré in "La Belle Personne". She bet out a series of younger rivals for the Lecce Festival award-winner and earned herself her first starring role. Seydoux's first Hollywood production came when she was cast as Charlotte LaPadite in "Inglourious Basterds" (2009). The actress joined an all-star international cast that included Brad Pitt, Michael Fassbender, Diane Kruger and of course "SPECTRE" co-star Christoph Waltz.
Seydoux's next Hollywood brush was "Robin Hood" (2010), wherein she played Isabella of Angoulême, second wife to King John. The following year she took a small part in the Paris-set Woody Allen drama, "Midnight in Paris" (2011). Around this point Seydoux might have been paired up with 007 star Daniel Craig in the English-language remake of "The Girl With The Dragon Tattoo" (2011). She auditioned for the role of Lisbeth Salander, the role that ultimately went to Rooney Mara. That same year, the up and coming actress also appeared in Brad Bird's contribution to the Mission Impossible franchise, "Ghost Protocol". Herein she plays highly efficient assassin Sabine Moreau, and goes fist to fist with IMF agent Jane (Paula Patton) in a hotel room in the Burj Khalifa.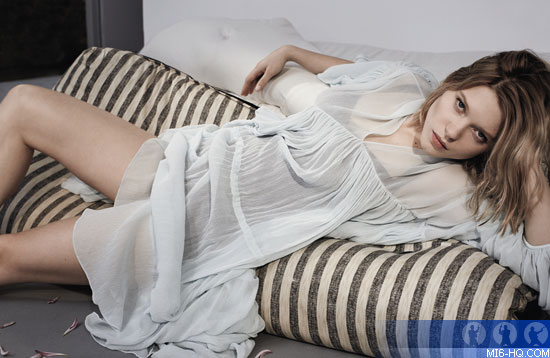 Perhaps her most famous role to date is as Emma in Abdellatif Kechiche's critically acclaimed "Blue Is the Warmest Color" (2013). The romance/drama won the Palme d'Or at Cannes. For the first time the award was officially presented to director plus his two co-stars: Adèle Exarchopoulos and Seydoux. The film won at the British Independent Film Awards, César Awards, and Lumiere Awards.
The next year Wes Anderson cast Léa in his ensemble piece "The Grand Budapest Hotel" (2014). She joined Ralph Fiennes, Mathieu Amalric, Jude Law, Edward Norton, and Bill Murray amongst other big names.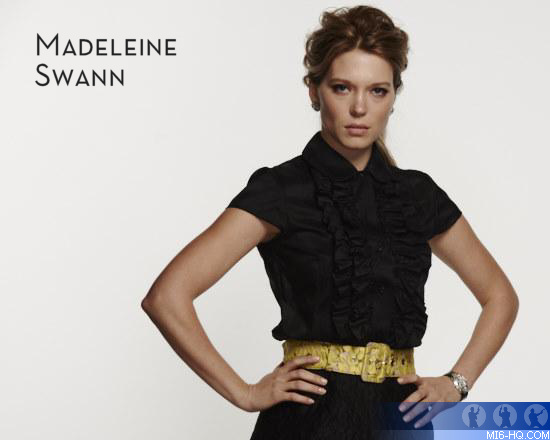 Seydoux will soon play the mysterious doctor Madeleine Swann opposite Daniel Craig in "SPECTRE" (2015). She will be reunited with her "Basterds" star Christoph Waltz, and share scenes with Dave Bautista.
You Might Also Like
Spectre (2015)
Take a look at the first teaser trailer for SPECTRE, the 24th 007 adventure
Spectre (2015)
French actress Lea Seydoux has been cast in a Bond Girl role in the upcoming 24th 007 adventure
---
Get Bond in Your Inbox
Sign up for occasional email updates from MI6. Get notified of breaking Bond news, and digests of recently releases features:
Share The Story