Meet The Cast - Monica Bellucci
6th February 2015
MI6 profiles the Italian actress who will play Lucia Sciarra in the 24th 007 adventure, SPECTRE
By MI6 Staff
---
Born to Brunella Briganti and Pasquale Bellucci in September 1964, Monica Bellucci began modelling at the tender age of thirteen. As a student she studied both literature and law and continued to model part time to pay for her education and living expenses at the University of Perugia. Some ten years after her first modelling experience, Bellucci moved from her home town in Umbria, Italy, to Milan in 1988. Here, her beauty was apparent and appreciated and she had no trouble finding regular work. In her early career as a model she worked with some of the world's biggest fashion brands, including Dolce & Gabbana and Christian Dior.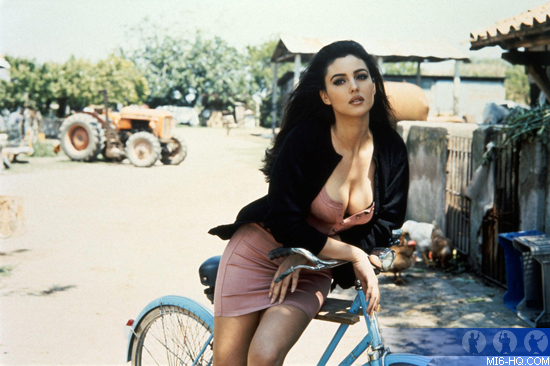 She made the transition (as so many in the modelling profession do) to movies in the early '90s, with credits in Italian cinema dating from 1990. Around this time the aspiring actress married Italian photographer Claudio Basso. The pair remained together for four years before divorcing in 1994. Hollywood soon found Bellucci and she joined the cast of Francis Ford Coppola's "Dracula" (1992) wherein she appeared alongside a star-studded cast that included Anthony Hopkins, Richard E. Grant, Winona Ryder, and Gary Oldman as the titular character.
Bellucci came to prominence with her role in "The Matrix" franchise, but before this, she appeared in the well-received French drama, "L'appartement", which starred Vincent Cassel. In the following decade, Cassel and Bellucci appeared together in a number of French films, including "Dobermann" (1997) and "Brotherhood of the Wolf" (2001); meanwhile the pair become romantically involved and married in 1999.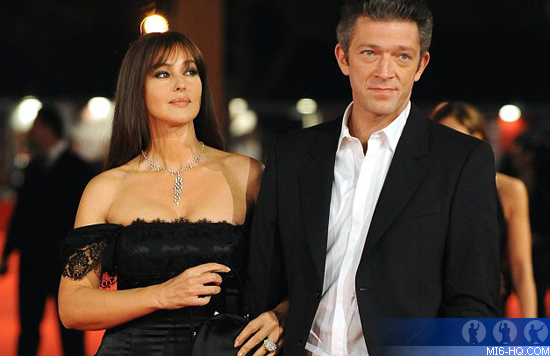 In the early 2000s, the actress returned to Hollywood to play the iconic role of Mary Magdalene in Mel Gibson's "The Passion of the Christ". The film went on to become one of the US's highest-grossing R-rated pictures. For the role Belllucci learned Aramaic, adding to her already impressive linguistic talent - she is fluent in Italian, French, English, and has a robust knowledge of Spanish.
In her 25 year film career she has worked with and been sought after by some of the world's most recognised and respected directors. Her more recent English-language credits include: "The Brother's Grimm", helmed by Terry Gilliam; "The Matrix Reloaded" and "The Matrix Revolutions" with Andy and Larry Wachowski; Spike Lee's "She Hate Me"; Jerry Bruckheimer's "The Sorcerer's Apprentice"; and the Brad Pitt-produced "The Private Lives of Pippa Lee".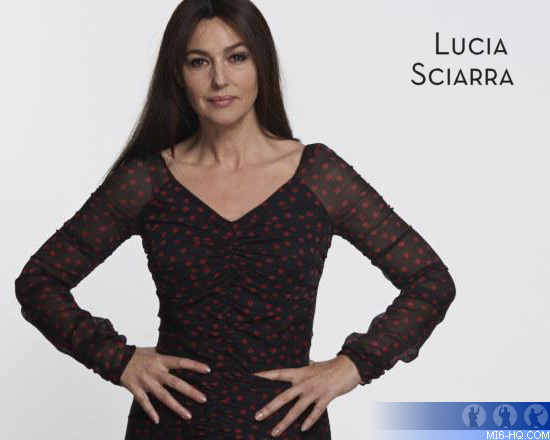 Bellucci, along with Chrisoph Waltz, Lea Seydoux, Dave Bautista and Andrew Scott were announced in December 2014 as making up the principal cast of Sam Mendes' second consecutive 007 adventure, titled SPECTRE. The actress will become James Bond's oldest fling - age 50 at the time of filming. Speaking about the irresistible role of Lucia Sciarra, "It's a big honour for me, because it's great to have the chance to work with Sam Mendes, Daniel Craig, this amazing cast... I have so much respect for those ladies who play in Bond, they're beautiful and talented".
You Might Also Like
Skyfall (2012)
Designer Tom Ford reveals the suits of 'Skyfall' with new stills of Daniel Craig in the upcoming James Bond film
Bond Style
James Bond's original tailor is back as Anthony Sinclair re-launches its bespoke tailoring service
---
Share The Story