Richard Graydon (1922-2014)
27th December 2014
Stunt coordinator Richard Graydon, who worked on 10 James Bond films, has died at the age of 92
By MI6 Staff
---
British stunt coordinator Richard 'Dickie' Graydon was born in 1922. His career in film started with acting, with his first screen credit coming in 1952 as he played one Robin Hood's Merrie Men in the film of the same name.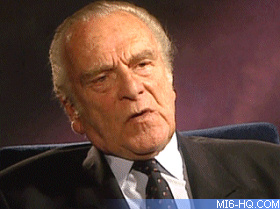 His true calling of stunt work would begin in 1963 with James Bond's second big screen adventure 'From Russia With Love'. Graydon would also perform in the next three 007 outings with Sean Connery, also going uncredited on 'Goldfinger', 'Thunderball', and 'You Only Live Twice' where he also appeared on screen as a Russian cosmonaut.
Graydon moved up to become James Bond's stunt double when George Lazenby landed the title role for 1969's 'On Her Majesty's Secret Service.' One stunt was particularly death-defying, when Graydon doubled for 007 on the cable car escape from Piz Gloria. "The drop was about 80 feet. The only safety devices I had were two hooks in the palm of my hand attached to my safety belt. The difficulty was that ice had formed on the cable," he recalled. Graydon was also uncredited for his part as Draco's driver in the film.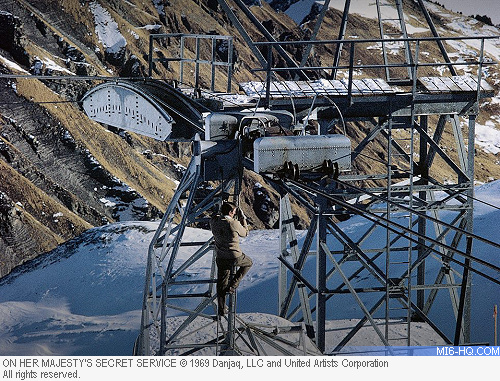 Graydon performed in 10 Bond films in total, including 'The Spy Who Loved Me', 'Moonraker', 'For Your Eyes Only', 'Octopussy' and 'A View To A Kill'.
For Bond's mission to outer space, Graydon doubled for Roger Moore in Rio, once more atop a cable car. This time, things almost went wrong as Graydon slipped and was hanging-off for his dear life by just one hand. The recce crew, including Ken Adam, were petrified while the camera was rolling and they were watching-on from a vantage point. Graydon called this the scariest moment of his stunt career.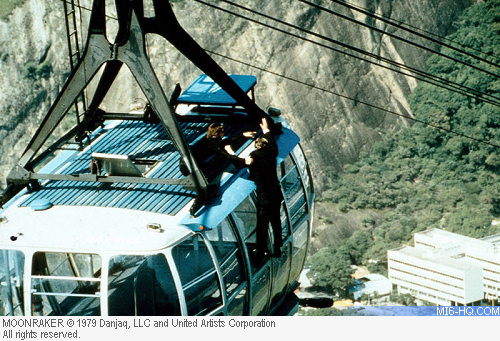 In 'Octopussy', Graydon exercised his formidable horsemanship skills when doubling for 007, fought on the train rooftops, and also played the part of 'Francisco the Fearless'.
"Before Bob Simmons, the stunt-men were just advanced extras." - Richard Graydon
Outside of Bond, Graydon's stunt career saw over 30 credits for stunt work including: 'Where Eagles Dare (1968), 'Don't Look Now' (1973), 'Star Wars: Episode IV - A New Hope' (1977), 'The Wild Geese' (1978), 'Raiders of the Lost Ark' (1981), 'Willow' (1988), 'Batman' (1989), and 'Lock, Stock and Two Smoking Barrels' (1998).
Richard Graydon passed away during his sleep at a nursing home in England on the night of Monday 22nd December 2014. He was 92.
Share The Story