More Set Photos
8th October 2014
Construction is moving apace in Obertilliach, Austria, ahead of the Bond 24 production
By MI6 Staff
---
As MI6 first reported last month, construction for Bond 24 has begun in Obertilliach, Austria.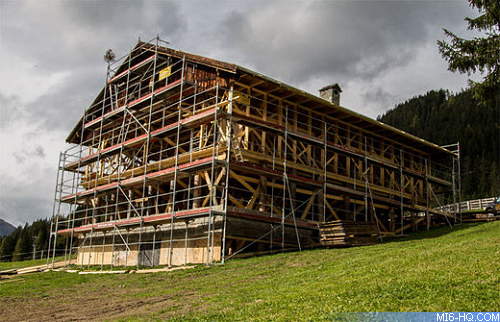 The pre-production team are busy constructing a large house which will be destroyed during the film.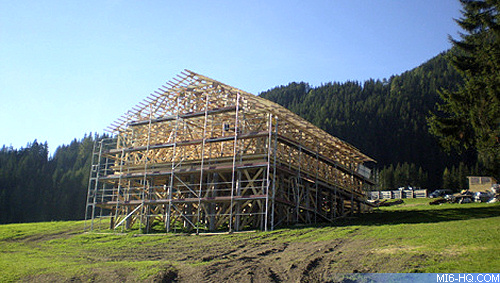 Local reports are stating that power poles have been removed along a forest path in preparation of filming an airplane crash. Two aircraft are being transported to the location.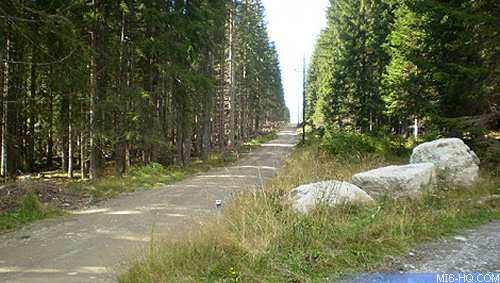 Daniel Craig is expected to be on location for at least three days, but it has been claimed that the scenes set in Obertilliach will take up about 25 minutes of screen time.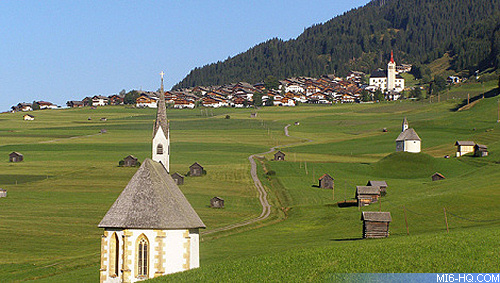 The 24th James Bond film starts principal photography on December 6th, 2014.
You Might Also Like
Spectre (2015)
Whilst all eyes were on Obertilliach, other Austrian locations were finalised and pre-production on Bond 24 got under way
Spectre (2015)
Construction has begun in Obertilliach, Austria, for Bond 24 location filming in January or February next year
---
Spectre (2015)
Briefing
SPECTRE (2015) is the new James Bond film and the 24th in the series. It will be the fourth outing for Daniel Craig as 007, and the second film to be directed by Sam Mendes from a screenplay by John Logan, Neal Purvis & Robert Wade. The new MI6 team of Ralph Fiennes (M), Naomie Harris (Moneypenny), Rory Kinnear (Tanner) and Ben Whishaw (Q) are all reprising their roles. The cast will include Lea Seydoux, Dave Bautista, Andrew Scott and Christoph Waltz. Production commences on December 8th 2014, with location work as early as 5th January 2015 in Austria. The film will also shoot on location in: Erfoud and Tangier, Morocco; Rome, Italy and Mexico City, Mexico. SPECTRE is scheduled for release on 7th November 2015.
Share The Story