Austrian Locations Update
23rd October 2014
Whilst all eyes were on Obertilliach, other Austrian locations were finalised and pre-production on Bond 24 got under way
By MI6 Staff
---
Recent local reports suggest that the 007 team are looking at spending up to 25 days shooting in Obertilliach, but rumours from the nation's press also suggest that the Bond production was looking to use the stunning Dachstein glacier - about a two hour drive from Obertilliach - as a backdrop for one sequence. Costs of establishing a base here were said to be prohibitive. The location was to involve an explosion at a ski lift and a helicopter landing.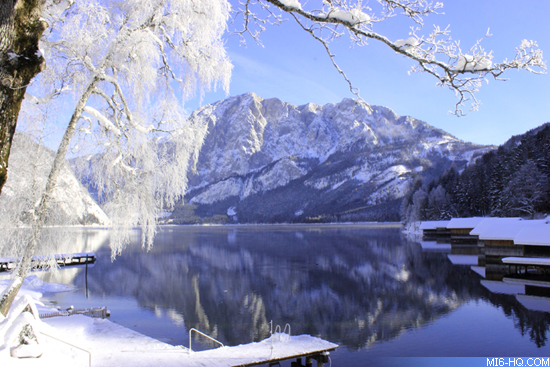 The Austrian town of Altaussee, about 150 miles north of Obertilliach, is also expecting Daniel Craig and the cast of Bond 24 from January 5th 2015, with lensing to start on January 6th. The town is purportedly preparing for the arrival of the film crew by covering their ice rink in readiness to house forty vehicles for the duration of the shoot. It is understood that director Sam Mendes scouted the Altaussee locations himself and the production are hoping that the nearby Lake Altaussee (Altausseer See) will not be frozen during their visit to the small town with a population of just 1,777. A log cabin named Jagdhaus Seewiese with views of the lake is one of the main attractions for filmmakers. Filming is expected here before the principal cast and crew move to Obertilliach.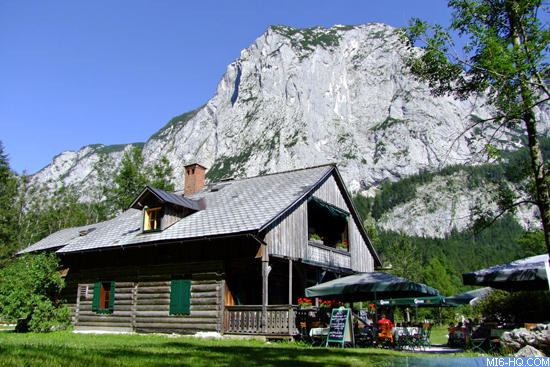 In Obertilliach, the call went out for crew members with good English skills to assist the production of an un-named international film. The advertisement, quickly picked up by local papers, promised up to a total of six weeks work for the film, between November and February. The production are understood to be recruiting 150 crew members. Naturally the papers are speculating this is a thinly veiled call for work on Bond 24. The production are searching for: 18+ with full drivers licences; those with mountaineering experience and mountain rescue skills.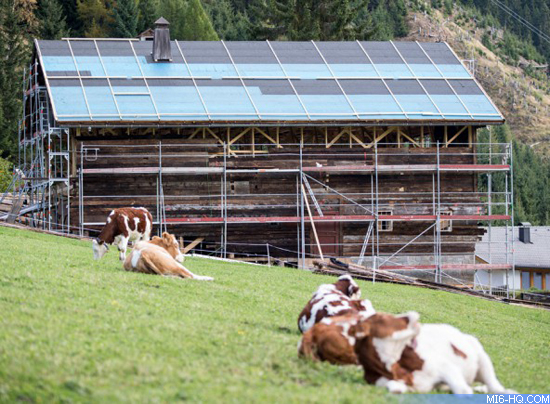 Locals are not sure whether Obertilliach will be mentioned by name in Bond 24, or merely double for another location. The production recently dropped their original plans for Norway due to financial considerations. Either way, the locals will welcome the lucrative tourism boost that inevitably follows 007. Bond 24 starts principal photography on December 6th, 2014 with locations that include Austria, Morocco, Italy and London.
You Might Also Like
Spectre (2015)
MGM, Sony and EON Productions have confirmed the principal cast and title for 007's 24th adventure
Spectre (2015)
'Her' and 'Interstellar' director of photography Hoyte Van Hoytema will be behind the camera of Bond 24 for director Sam Mendes
---
Spectre (2015)
Briefing
SPECTRE (2015) is the new James Bond film and the 24th in the series. It will be the fourth outing for Daniel Craig as 007, and the second film to be directed by Sam Mendes from a screenplay by John Logan, Neal Purvis & Robert Wade. The new MI6 team of Ralph Fiennes (M), Naomie Harris (Moneypenny), Rory Kinnear (Tanner) and Ben Whishaw (Q) are all reprising their roles. The cast will include Lea Seydoux, Dave Bautista, Andrew Scott and Christoph Waltz. Production commences on December 8th 2014, with location work as early as 5th January 2015 in Austria. The film will also shoot on location in: Erfoud and Tangier, Morocco; Rome, Italy and Mexico City, Mexico. SPECTRE is scheduled for release on 7th November 2015.
Share The Story