Christoph Waltz Boards Bond 24
13th November 2014
Double Oscar winning actor Christoph Waltz will play a significant role in the 24th James Bond film
By MI6 Staff
---
Double Academy Award winning actor Christoph Waltz has signed for the 24th James Bond film. The 58 year-old German-Austrian actor, best known for his recent roles in 'Inglourious Basterds' and 's 'Django Unchained' will join Daniel Craig, Ralph Fiennes, Naomie Harris, Rory Kinnear, Ben Whishaw, Lea Seydoux and Dave Bautista.
According to the ever-reliable Baz Bamigboye of the Daily Mail, Waltz will play a significant role in the film. Although no firm details of his character have been revealed, one source said: "It's not immediately evident whether the part's friend, or foe, or a bit of both". Another added the part is "extremely cunning" and "a nemesis of sorts."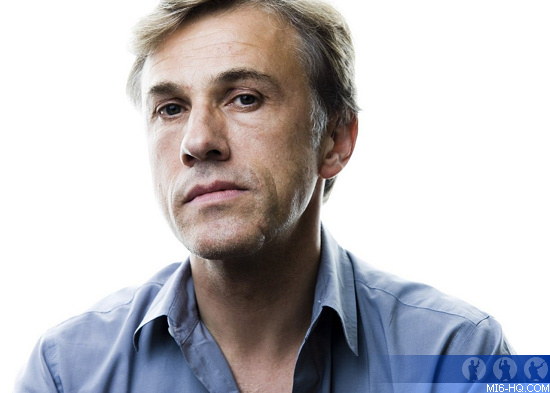 Waltz comes with a previous Bond credit. In 1989, he played a German spy in the TV movie 'Goldeneye', which was very loosely based on the life of 007's creator Ian Fleming (played by Charles Dance).
Principal photography on Bond 24 will start early next month in London, Austria, Morocco, Italy and Mexico. A new prop gun law in Italy may prove troublesome, but the main sequence is understood to be a car chase.
You Might Also Like
Biography
MI6 profiles the Austrian actor who will play Franz Oberhauser in the 24th 007 adventure, SPECTRE
Spectre (2015)
MGM, Sony and EON Productions have confirmed the principal cast and title for 007's 24th adventure
---
Spectre (2015)
Briefing
SPECTRE (2015) is the new James Bond film and the 24th in the series. It will be the fourth outing for Daniel Craig as 007, and the second film to be directed by Sam Mendes from a screenplay by John Logan, Neal Purvis & Robert Wade. The new MI6 team of Ralph Fiennes (M), Naomie Harris (Moneypenny), Rory Kinnear (Tanner) and Ben Whishaw (Q) are all reprising their roles. The cast will include Lea Seydoux, Dave Bautista, Andrew Scott and Christoph Waltz. Production commences on December 8th 2014, with location work as early as 5th January 2015 in Austria. The film will also shoot on location in: Erfoud and Tangier, Morocco; Rome, Italy and Mexico City, Mexico. SPECTRE is scheduled for release on 7th November 2015.
Share The Story