| | |
| --- | --- |
| | 'Skyfall' cinematographer Roger Deakins talked to an industry magazine about his use of digital cameras for the first time on a James Bond film... |
Roger Deakins Interview
24th September 2012
Cinematographer Roger Deakins, ASC, BSC reunited with Director Sam Mendes for Skyfall, the 25th James Bond film. Their previous collaborations, Jarhead (2005) and Revolutionary Road (2008), had both been photographed on 35mm film. Deakins had used ARRI Alexas on In Time. This time, on Skyfall, he used two new ARRI Alexa Studio prototypes as his main cameras. Roger Deakins explains camera choice and how he used them on this major production in a free issue of Film & Digital Times.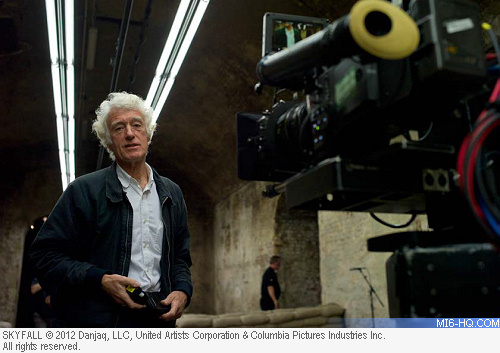 Above: Roger Deakins on location in the underground MI6 shooting range on Skyfall.
What can you tell us about the look you created for the film?
I can say that it's got a lot of variety, from very hot, bright, day exteriors to very dark, underground, cavernous areas lit with little practicals we made up. There's a huge variety, even more than you'd find in a typical Bond film, I think.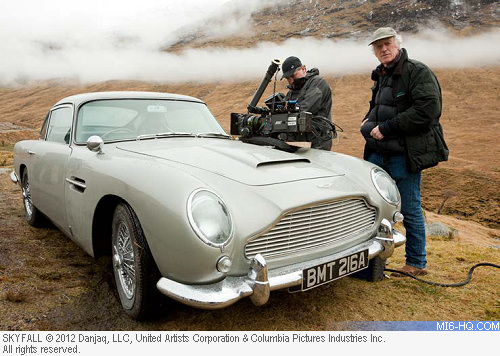 Above: Andy Harris (Camera Assistant) and Roger Deakins (Cinematographer) on location in Glencoe, Scotland.
We heard rumors of a 19-camera shot...
We did some big stuff. A lot of times, we'd just shoot two cameras or even one. Often we'd shoot handheld, and I would do the main camera, and my friend Pete Cavaciuti (B Camera Operator/Steadicam Operator) would do the second camera, and we'd maybe have another camera somewhere. But for just about all the drama and the dialog, we probably shot with one camera. We'd shoot a lot of the action handheld, or on all sorts of different equipment depending on the shot. There was one big stunt where a big set had been built and we had one go at it. I think we set 11 cameras, all Alexas. It was a one-off, and it went fantastically well. They used every camera angle, and the action that takes place within it is extended, because every camera actually worked really well. That was quite successful.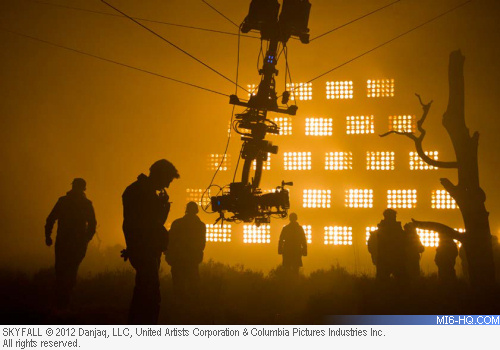 Above: Skyfall Scottish moor scene with ARRI Alexa suspended on cables.
You've been quoted as saying that the monitor facilitates communication with the director and can result in the ability to take the image a bit further than you otherwise might.
I think that was really true on this Bond film, too. Sometimes Sam would be watching another monitor, and he would make a comment. I'd take him over to Josh's station and say. "Well that's it, basically, that is what the camera is seeing, and I can change it here or in post." I think that was very advantageous, and also I think it was nice for Sam—I think he enjoyed working that way, where he could see exactly what the camera was seeing. Obviously, Sam is very much an actor's director, and he likes the ability to run the camera longer than a magazine length. It's a real advantage, as is not having to wait for the dailies and the lab. The whole process of going through to the edit suite was much smoother, really.
Click here to read the complete interview in Film & Digital Times (PDF Download)