Norwegian actress Synnove Macody Lund has confirmed she has screentested for a Bond Girl role in the upcoming 24th James Bond adventure, which starts shooting in October.
The 38 year-old first got the attention of producers when she starred in the critically acclaimed 2011 Norwegian thriller "Headhunters", which was nominated for Best Foreign Language Film at that year's BAFTA awards. Before Mendes was re-hired for Bond 24, "Headhunters" director Morten Tyldum was being prepared for the job.
Synnove performed her Bond 24 screentest in Copenhagen, Denmark, and is understood to be one of eight contenders for the Scandinavian character "with a troubled past who will serve as a brief love interest for Bond."
Recently in Norwegian press she confirmed a meeting with Sam Mendes at Pinewood: "I went on to meet with Sam Mendes at Pinewood Studios in London. It was a great moment for me as a film enthusiast, and I was more than a little nervous. Just look inside Pinewood Studios, with all its Bond props on display was amazing. I had to fight an urge to take out your cell phone and snap photos."
Update
Following the news of Synnove Macody Lund's screentest for Bond 24, agent Anne Lindberg has confirmed that 32 year-old Danish actress Birgitte Hjort Sorensen of the hit television drama 'Borgen' is also under consideration for the role. "She has done previous castings for it. In Denmark, there was a lot of castings last year and this year for the Bond girl role," she said. Also screentested for the part was 34 year-old Norwegian actress Ingrid Bolso Berdal, who will be seen next playing Atalanta in Brett Ratner's 'Hercules' movie. Lindberg confirmed that no casting decisions have been made yet.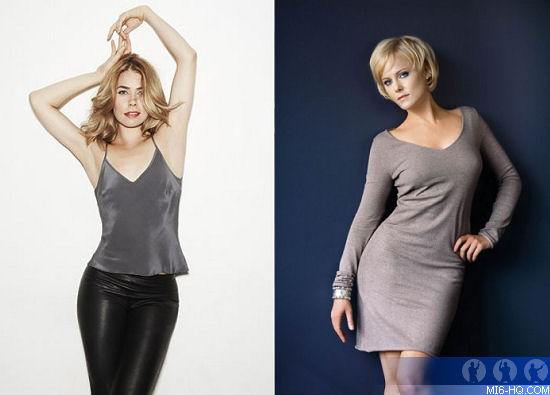 Other candidates for the role are Swedish actresses Disa Östrand (27) and Ida Engvoll (28). "I get very nervous when it's things like where the big stuff," Östrand told the press about her audition. "I tried not to think too much about the chances or not, but just to be there." Engvoll was more circumspect: "I say nothing about it. Everything about the film series is very secret. But the audition went well considering the circumstances. You only have one shot at himself and the situation is very special."
The lead Bond Girl role is understood to be a British character.