| | |
| --- | --- |
| | Former James Bond actor Pierce Brosnan has given his first indepth interview about the new 007 Daniel Craig, the success of Casino Royale, and having no regrets... |
Brosnan On Craig
24th August 2007
Former James Bond actor Pierce Brosnan has given his first indepth interview about the new 007 Daniel Craig, the success of Casino Royale, and having no regrets.
The Daily Mirror asked Brosnan what he thought about Daniel Craig's debut performace as 007. "He's the greatest ever, and deservedly so," enthuses Brosnan, whose latest film, Seraphim Falls, is out today in the UK. "I'm proud and still honoured that I was part of that legacy, but I thought Daniel was a great choice. I have no regrets – I just would have loved to do the thing myself. I don't have any hard feelings over it."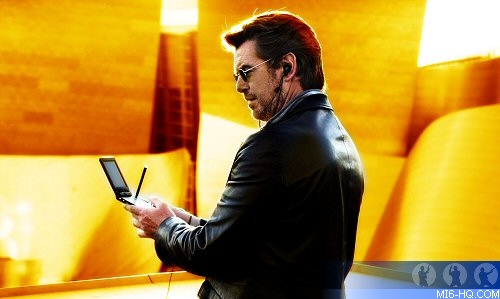 Above: Pierce Brosnan in "After The Sunset" (2004)
On the subject of the series 'reboot' and the switch to Craig, Brosnan said "I thought they had great courage to do what they did, because we were so far down the road with deal making. As far as I was concerned, great, I'd do a fifth, then good night. Because it really does take a toll on you. So, as much of a shock and surprise as it was to get the phone call on that day, in the next breath it was a liberation."
"You get complacent having a role like that – the luxury of doing one every 18 months. It focused my attention on what I want to do with my career and the choices I want to make. Now I'm out there in the field, what's going to happen next? When you have Bond there's a comfort. You have a responsibility to that character. You live with it too many years. So it was with mixed emotions that it ended. I knew Daniel was toying with the idea so I told him, 'For God's sake, go and do it and enjoy it'."
Now Bond is just a memory to Brosnan, who is relishing the chance to play other roles. Seraphim Falls is a Western set in the 1860s in which he plays a man on the run being hunted down by a vengeful colonel, played by Liam Neeson, following the end of the American Civil War. In the film, Pierce sports a magnificent shaggy beard which disappeared as soon as shooting ended. "I hated it, I was so glad to get that thing off. My wife hated it too. It took me about eight weeks to grow. Beards are a great thing for acting, they change your persona and I wanted to do that in this movie."

Seraphim Falls saw Brosnan not only battling the pursuing Neeson, but the harsh weather conditions of Nevada's Ruby Mountains. For a veteran of action movies, it was one of the toughest shoots that Pierce had experienced. "The Bonds were physically demanding," he says. "They were six months of running from pillar to post, but this had an intensity to it. When things went wrong, they went wrong very fast. Luckily, I've spent time in the outdoors, camping and finding my way. I read maps – I had training in that early on in my life. I knew it was going to be tough, but that was the challenge."


Above: Pierce Brosnan in "Seraphim Falls"
One particularly dramatic scene sees Brosnan leap from the top of a waterfall into the icy water below, and he performed the scene himself without the help of a stuntman. So why, at his age, take such a big risk? "Because it's exciting," Pierce smiles. "Because people want to see something. They go to the movies to be turned on, excited and challenged. The falls were both terrifying and exhilarating at the same time."