007 Chronicles (16-02-65)
16th February 2015
50 years ago today, principal photography began on the biggest Bond of all - Thunderball
By MI6 Staff
---
Fifty years ago today, the 'Biggest Bond of All' started principal photography. 'Thunderball' was Sean Connery's fourth outing as James Bond, and as 'Goldfinger' had proved to be a worldwide smash as the box-office, the budget was almost doubled to $5.6m.
Director Terence Young, returning to the series to try to out-do Guy Hamilton's golden touch, was first tasked with shooting the pre-credit sequence at the Chateau D'Anet, 78 km from Paris.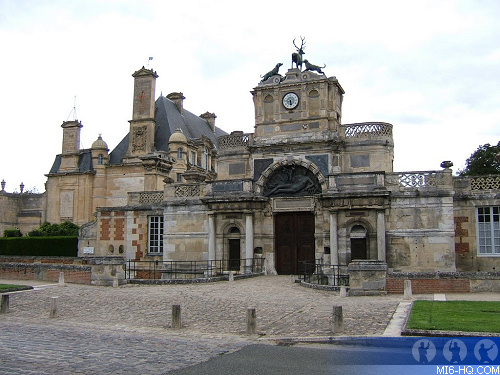 The Château d'Anet is a château near Dreux, France, built by Philibert de l'Orme from 1547 to 1552 for Diane de Poitiers, the mistress of Henry II of France. The château is especially noted for its exterior, notably the statues of Diane de Poitiers as Diana, goddess of the hunt, by Jean Goujon and the relief by Benvenuto Cellini over the portal.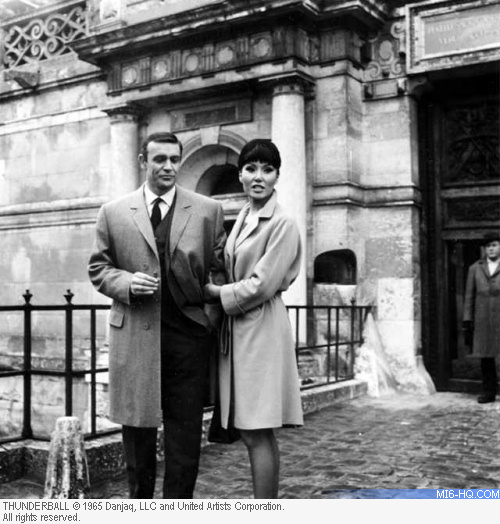 Bond's companion for the funeral, Madame LaPorte, was played by French strip tease artist and actress Mitsouko. The priest was played by another French actor, Albert Michel, who had a phenomenal career in his home country, appearing in almost 300 films.
The original script had called for 007 to pursue his man into a 'fan-tan' strip club in Hong Kong, but a late revision of the script (dated January 16th, 1965) moved the action to the now familiar funeral.
You Might Also Like
Octopussy
On this day in Bond history, the first unit began shooting 'Octopussy' on location in Berlin, Germany
Thunderball
MI6 delves in to the rich production history of Thunderball to uncover some of the lesser known facts and trivia
---
Thunderball
Share The Story