| | |
| --- | --- |
| | James Bond literary reference author John Griswold is selling his vast 007 collection at auction on 4th October... |
Auction: The Griswold Collection
28th September 2010
Plainville, CT - On Monday, October 4th, Winter Associates will offer for sale the John Griswold Ian Fleming-James Bond Collection. Griswold is the author of the 2005 publication, Ian Fleming's James Bond: Annotations and Chronologies.
In 1963 (in the USA), the release of Dr. No, the first James Bond movie, sparked John's Griswold's passion for Bond. The then ten-year-old Griswold soon became a fan of Ian Fleming's series of novels. A native of Simsbury, CT, Griswold has continued to acquire Fleming and Bond-related items since the 1960s. Griswold's diverse and extensive collection reflects his interest in the cultural impact made by Ian Fleming and the character of James Bond. This single-consignor collection is valued at almost $250,000 and is certain to delight Bond collectors all around the world.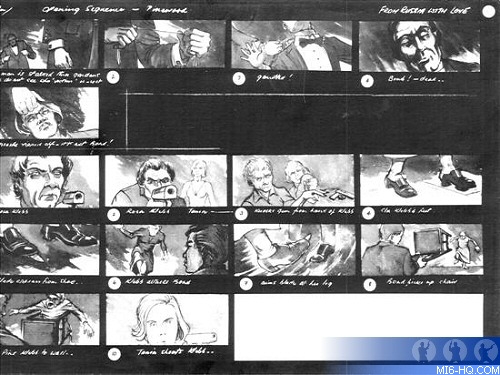 Storyboards from Sean Connery's second 007 outing "From Russia With Love"
Griswold's literary collection includes the fourteen first editions of Ian Fleming's James Bond novels, a Fleming Centenary Edition published by the Queen Anne press (limited to an edition of 59), a first edition of On Her Majesty's Secret Service signed by Fleming, as well as a 1907 book from Fleming's own library along with its clamshell. The iconic image of Sean Connery holding a helmet and gun from You Only Live Twice painted by Robert McGinnis for the Bond movie posters is one of four original McGinnis works that Griswold once prominently displayed in his home but are now offered in this sale. Rare first-release posters, lobby cards, early toys, and signed photographs will round out the 280+ lot auction.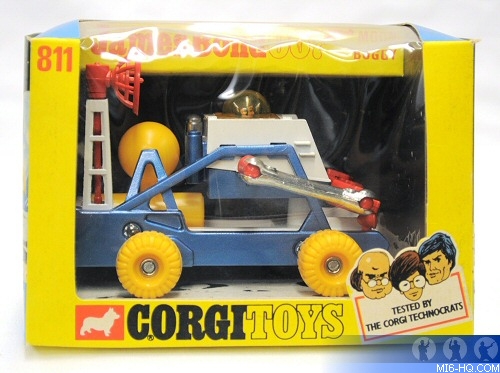 A 'mint in box' Moon Buggy toy from "Diamonds Are Forever" by Corgi.
On the sale of her husband's collection, Debbie Griswold elaborates: "It is with sadness and nostalgia that I report that John's health has declined significantly in the past two years. Early-onset Alzheimer's has taken its toll on John, and he is no longer researching or collecting. As we move into the next chapter of our life, we must leave behind John's collection. My hope is that John's research materials and these items from the fascinating worlds of Ian Fleming and James Bond will bring the next owner/collector the same enjoyment and satisfaction that they brought to John."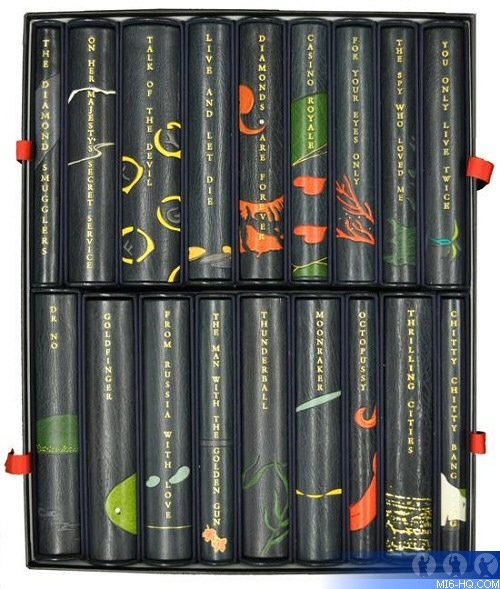 The Ian Fleming Centenary Edition- A finely bound set issued in a limited run of copies lettered A-Z (along with a set using the Russian alphabet), this set is lettered "J", by Queen Anne Press in 2008.
The Monday, October 4th sale will begin at 1pm EST. Previews are scheduled for Friday, October 1st and Sunday, October 3rd from 1pm-4pm and on Monday, October 4th from 9:30am-12:30pm. Other preview times are by appointment.
The standard catalog, terms, and directions are available online. Contact Winter Associates for more information at 860-793-0288 or visit the Winter Associates website.