Elle Evans Golden Girl
7th September 2014
Model and actress Elle Evans was transformed for two iconic Bond girl poses to celebrate 'Goldfinger's 50th anniversary
By MI6 Staff
---
American model and actress Elle Evans was transformed by Maxim magazine in to two iconic characters from 'Goldfinger' to celebrate the film's 50th anniversary. For the shoot, Evans is painted gold to replicate the famous Jill Masterson hotel room scene, and also imitates Pussy Galore in the hay barn.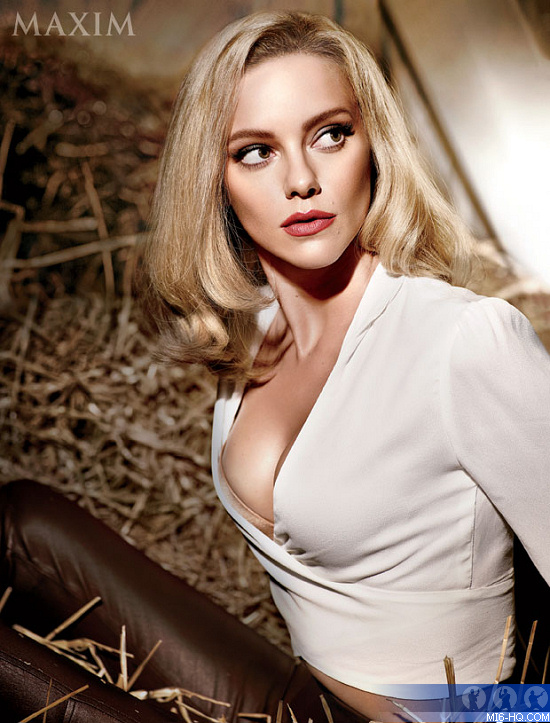 "A Bond girl is untouchable, powerful, versatile. You can't fuck with this person. She can go from being a flight attendant to kicking your ass to sniping you off the top of a moving train."
Born in Paris, Texas, Evans now calls Los Angeles her home. Evans competed in the Miss Teen USA 2008 pageant, where she was third runner-up. At the age of 19, she became Playboy Playmate of the Month for October 2009. She recently sent in an audition tape for a role in Bond 24.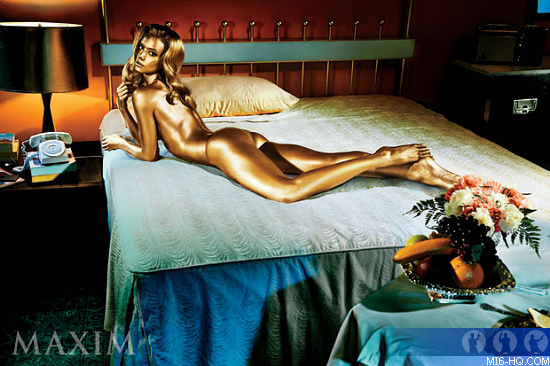 "The gold was rubbing off on everything. Even when I was getting painted, I was resting my hands on the wall and when I took my hands down, there were gold handprints. I stupidly tried to wipe it off and ended up just wiping it around."
"Showing the world that you can pull off 'Bond girl' is a smart move for any up-and-coming actress."
Share The Story