Anthony Horowitz Interview
9th September 2015
Ben Williams snatched a few words with the author of 007's latest literary adventure, 'Tigger Mortis'
---
Your Alex Rider novels are very Flemingesque in terms of style, tone, and structure, occasionally making reference to the Bond novels themselves. Was it always an ambition of yours to write a James Bond novel, and how did you react when you were asked to write a continuation novel by Ian Fleming Publications?
You're right to spot the huge and continuing influence that Fleming has had on my writing life. Alex Rider came into being partly out of frustration. I wanted to write a Bond film (not a book) and when I realised it was never going to happen, I wrote my own franchise instead. That said, I always worked hard to make Alex as different from Bond as possible. There's a thin line between homage and plagiarism! When Sebastian Faulks was given the job of writing "Devil May Care" I was a little jealous, I'll admit. Ditto Deaver and Boyd. When the estate finally approached me, I couldn't have been happier. It's a slightly clichéd thing to say but I do feel that Trigger Mortis was a book I was born to write.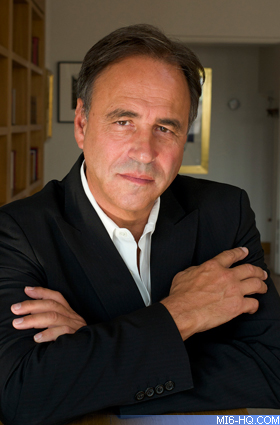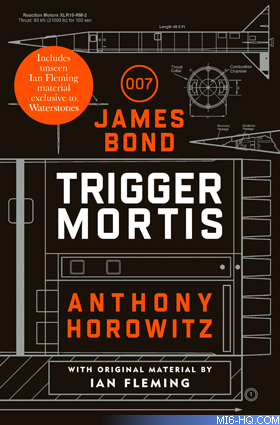 In the past, criticism has been levelled at Fleming for his racial and sexual stereotypes in his Bond novels, although they were a reflection of the common attitudes of his time. How did you approach writing a book set in this time period and reconciling the prevalent attitudes of the mid-to-late fifties with those of a more enlightened, modern audience?
"Enlightened" is one way to put it but I think modern audiences can also be far too judgmental and frankly humourless when dealing with fictional characters. That said, my aim was to be true to Ian Fleming's creation whilst at the same time being careful not go too far, not to deliberately annoy a modern audience with obvious sexism and/or racism. I think the fact that all the women in the book are so strong and independent helps. It's also useful that the book is set in 1957. Attitudes were different then. Why should we pretend otherwise?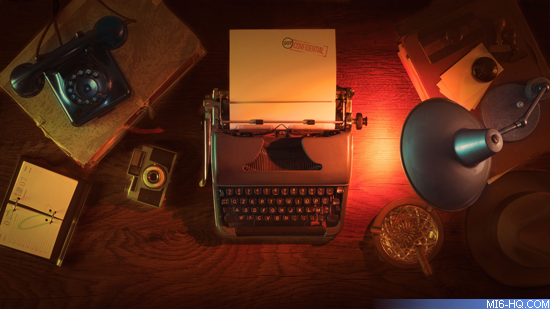 •
Despite being set during the Cold War, Trigger Mortis includes narrative elements that reflect events of recent history (specifically 9/11 and associated conspiracy theories around it). This, coupled with Jason Sin's tragic backstory, which is compellingly told and rooted in actual events, makes for a Bond novel that is far more self-reflexive and allegorical than those that have gone before it. How important do you consider it to be to include elements of social commentary in fiction of this sort?
I don't. And although I appreciate your question, I don't entirely agree with it. The novel is not meant to be an allegory and although I obviously had 9/11 in the back of my mind, I'm not in any way referencing it. I really think that social commentary is the last thing a James Bond novel needs. It needs pace, action, a central character who is true to Fleming's brilliant creation and above all a good story. I think historical verisimilitude helps. Bond villains don't usually try to destroy the world for no particular reason. They all come out of the history of the period - the WW2 or the Cold War. So it was important to me to pin Jason Sin to reality; the Korean War in his case. If the book is self-reflexive, I'm happy about that!
Share The Story