| | |
| --- | --- |
| | MI6 caught up with Academy Award winner Norman Wanstall to talk about how working on Never Say Never Again compared to the official film series... |
Norman Wanstall Interview (2)
20th February 2008
You've worked on the official Bond series but also on McClory's "Never Say Never Again" - can you describe the differences, if any, in the filmmaking approach to these two rival Bond companies?
I accepted the invitation to return to the film industry for Never Say Never Again because I thought it would be a new adventure for me and also my experience of Thunderball would be useful to the production. As it turned out it was a disastrous decision and a very unhappy experience, and from what I remember it was a pretty unhappy experience for a lot of people.
Apart from the fact that instead of the close-knit crew I'd worked with in the past I was working with people who'd never been on a Bond film before, we had two guys arrive from the States who appeared to have a lot of power and from then on the film seemed to be in the hands of a committee. One of the guys who was there to keep his eyes on finances turned out to be a very nasty piece of work indeed, and caused a lot of bad feeling amongst the crew.

A huge problem for me was the fact that the production manager (who was always the one I turned to for arranging my outside recording requirements) was pushed off the picture soon after shooting, so I was left to cope alone and spend hours on the phone doing work that would never normally be my responsibility. Also I'd always been used to working at Pinewood Studios where the chief sound mixer Gordon McCullum and I had built up a good rapport. He loved working on the Bonds and would always find time for me in his theatre to create difficult sounds at a very early stage, which made life easier for all concerned when dubbing began in earnest.
Unfortunately Never Say Never Again was made at EMI Elstree, where the chief mixer Bill Rowe was never available for me to use his theatre and he'd never even seen a Bond film. As a result we never developed a good working relationship and I got no pleasure from the job at all.
The biggest problem by far though was the fact that the script hadn't been thoroughly scrutinised before shooting began, which was unforgivable. The most important rule in film-making is that the script must be water-tight before shooting begins, otherwise serious problems will arise later if there are gaps in the story-line. In the final version of Never Say Never it was never explained why Bond decided to go the Bahamas, and it was never explained how the marines knew where to find Bond when he was trapped in the cave at the end. There were other areas in the film where I cringed as lines of dialogue were laid off screen or on the back of heads in an attempt to explain the lot plot.
Finally, when we eventually reached the dubbing session when all the sound-tracks were mixed together, we had a committee in the recording theatre which was a complete nightmare. Everyone had an opinion on everything, and endless discussions would arise at every stage. The music did nothing to enhance the picture and by the end of the production I was totally disillusioned and couldn't wait to get back to my country retreat.

The only positive aspect of the film was the fact that technology had moved on since the days of Thunderball and I was put in touch with a man who could create sounds to order. He had the machines and the expertise and was invaluable when it came to creating sounds for scenes such as the electronic table game played out between Bond and the villain. We projected the scenes in his studio and once I'd explained what I wanted he would create the sounds there and then. It saved me so much time because in the old days I would have spent hours searching for different 'ingredients' and mixing them together.
Thunderball by contrast was a very happy picture and was made very professionally like the previous three Bonds. McCullum and I spent a lot of time creating under-water atmospheres and John Barry took notice of what we were doing so that my tracks wouldn't clash with his score. Unlike the previous Bonds though we did have a few problems with the story-line, and I remember we had a lot of discussions during the editing process to decide in which order the scenes should be placed leading up to Bond going to the Bahamas.
Your last film credit was "Never Say Never Again" in 1983 - have you retired from the film industry for good?
I actually retired from the film business around 1977, when I left the South of England and moved to a new life in the Herefordshire countryside. I re-trained as a plumbing and heating engineer and never intended to work on movies again. As it turned out I did go back to work on Never Say Never and I did occasionally help out a friend of mine who worked at Yorkshire television. I remember helping him on a production called Romance On The Orient Express on which I had to do post-synchcronizing work with actress Cheryl Ladd and also Ruby Wax. Cheryl was very professional and a great lady to work with, whereas Ruby was obviously un-familiar with post production work and it was all a bit of an uphill struggle. Anyway I soon started to concentrate on my new career and to all intents and purposes I left the industry for good.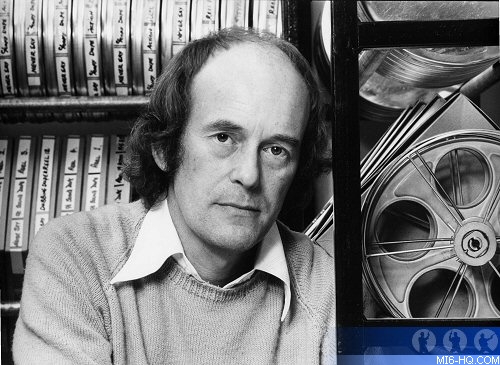 What are your thoughts on the last James Bond picture, "Casino Royale", particularly in relation to the sound and music?
I thoroughly enjoyed Casino Royale and I give full credit to all who worked on it. I thought a couple of the action sequences went on too long and I wasn't too keen on the credit sequence, but apart from that I couldn't fault it. To be honest I just sat back and enjoyed it. The Bond movies have changed so much since the early days and new technology has allowed them to become more ambitious. Some of the special effects in Casino were amazing and I couldn't fault the sound and music. It was also interesting to see a totally new approach to the Bond character which was probably overdue. It's always a gamble to give the part to a new actor, but Daniel Craig was superb.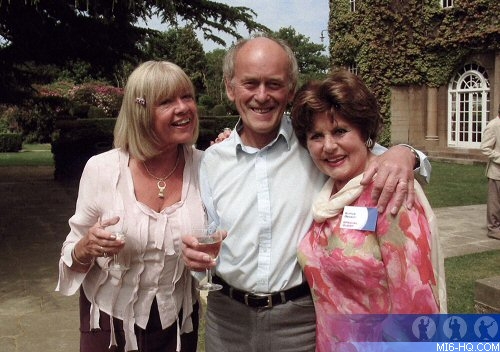 Above: Jan Williams, Norman Wanstall and Eunice Gayson
at a recent Bond Stars event at Pinewood Studios
In your Bond work, what were the most interesting challenges to experiment with sound effects?
Without doubt the early Bonds were challenging because the stories were moving into futuristic territory at times and the sound technology available still had to catch up with them. I was faced with the task of creating totally original sounds, such as Dr No's nuclear machine, the electronic lift and doors, Oddjob's hat, the laser beam, a silenced pistol, underwater atmospheres, Goldfinger's moving control desk and the rocket in the volcano. A lot of the time I didn't really have the tools for the job so I had to scout around for ideas. I think it's true to say that we were breaking new ground and the Americans obviously realised that.
Related Articles

Norman Wanstall Interview (3)

Norman Wanstall Interview (1)

Bond Music Articles