SPECTRE Speculative (1)
21st December 2014
Guest writer David Leigh explains how revisiting Ian Fleming will help Blofeld escape the spectre of Dr Evil
---
The announcement in early December that the next James Bond film is to be titled "SPECTRE" caused a wave of excitement throughout the Bond community, with the promise, as yet unspoken by Sam Mendes or EON, that the film will see the return of 007's arch foe, none other than Ernst Stavro Blofeld.
Since the announcement there has been the Sony hack and, reportedly, all kinds of details have been released including an early draft of the script. I haven't seen any of the documents in question and have actively avoided learning any major spoilers; while I'm happy to discuss what may or may not be in "SPECTRE", I also don't want my enjoyment of the film ruined before its released next year and assume you want the same.
SPECTRE and Blofeld first emerged in Ian Fleming's ninth James Bond book, "Thunderball", later resurfacing in "On Her Majesty's Secret Service" and then "You Only Live Twice". However, "Thunderball" landed Fleming in hot water when Kevin McClory objected to Fleming's use of a film script worked on by Fleming, McClory and Jack Whittingham. McClory was awarded film rights to "Thunderball".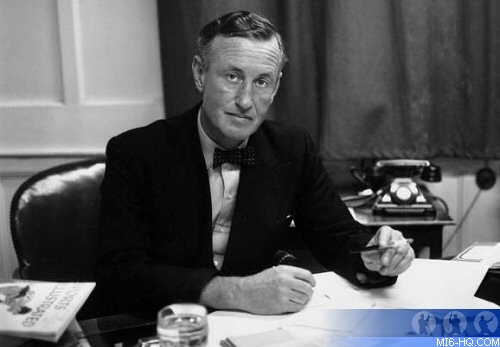 This had ramifications for EON's film series. The immediate result was that EON dropped their plan to shoot "Thunderball" as the first Bond film and instead went with "Dr No", joining forces with McClory when it came time to film "Thunderball", but later down the line EON was forced to drop its plan to reintroduce Blofeld and SPECTRE in "The Spy Who Loved Me". It was only in November 2013 that EON Productions gained the full rights to James Bond when it was announced they had bought the "Thunderball" rights from the heirs of McClory, who died in 2006.
Of course, the films used SPECTRE from the start, dropping Russia, the KGB and SMERSH in favour of the criminal organisation. And although SPECTRE featured in three of the first four Bond films (SPECTRE was absent from "Goldfinger"), Blofeld was hardly seen. His face obscured, his white cat had more visibility that he did himself.
In fact the cat was an invention of the filmmakers, as was Blofeld's appearance in the films; Fleming had described Blofeld quite differently in each book, apparently undergoing surgery after each foiled plan.
The changing face of Blofeld: The "Thunderball" Blofeld is described as having a "large, white, bland face under [a] square, wiry black crew-cut... Only the mouth, under a heavy, squat nose, marred what might have been the face of a philosopher or a scientist" and that he weighed "about two hundred and eighty pounds".
However, in "On Her Majesty's Secret Service" Fleming wrote he "had longish, carefully-tended, almost dandified hair that was a fine silvery white". He had slimmed down dramatically from 20 stone to 12, his mouth had become "full and friendly, with a pleasant, up-turned, but perhaps rather unwavering smile" and his nose was now aquiline and showing signs of tertiary syphilis.
Finally, in "You Only Live Twice", disguised as Dr Shatterhand and hiding out in a Japanese castle, he had grown a large moustache, the syphilitic nose was repaired and he had a gold-capped tooth.
Compare that with the popular image of Blofeld from the films; in two of the three occasions he plays a major role he is bald, once with a facial scar and fond of suits with a Nehru collar. Although in "Diamonds Are Forever" Charles Gray didn't play him bald, the same fashion sense was there, as was the Persian cat.
And the character dropped down the chimney at the start of "For Your Eyes Only" is clearly supposed to be Blofeld. McClory had threatened legal action against Danjaq should they use SPECTRE in "The Spy Who Loved Me" and this was Cubby Brocolli's two-fingered salute in response.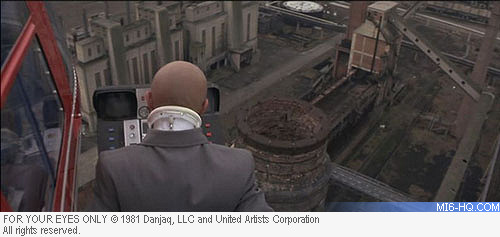 Blofeld 2.0: That image of Blofeld; bald, scarred face and permanently with a cat on his lap, has been parodied to death by the Austin Powers films and Dr Evil. Although the character as he was is now unusable because of that, the modern Bond films have such a very different tone to those early movies that he would be out of place anyway. So, how can Blofeld be resurrected?
The answer, of course, lies with EON Productions and more specifically with Barbara Broccoli. She has said that on more than one occasion that when they get stuck they follow Cubby's advice and return to Ian Fleming.
Screenwriter John Logan knows Fleming's novels and short stories and one of the strengths of Neal Purvis and Robert Wade has been their ability to work even the smallest Fleming touches into their screenplays, something missing from many previous films.
And that means we should expect the modern Ernst Stavro Blofeld to be much closer to the character who appeared in the pages of Ian Fleming.
SPECTRE: Whether Christoph Waltz turns out to be Blofeld or not, I have no idea. But if Blofeld is seen on screen - and it is entirely possible he only has a few minutes of screen time in this film, setting him up for Bond 25 - he certainly won't be wearing a Nehru-collared jacket, although I'd bet a white cat will appear at some point in the film.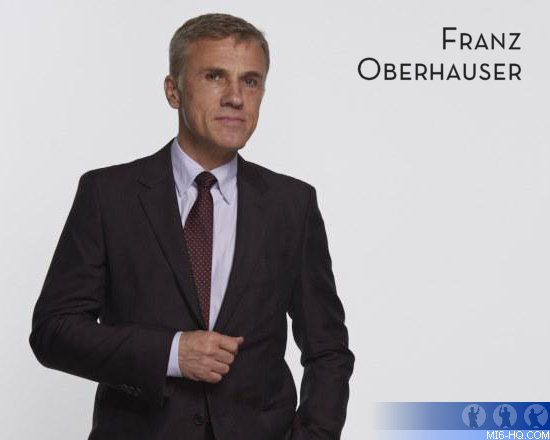 Blofeld or not, Waltz is to play Oberhauser, a name that comes straight from the pages of "Octopussy". That short story concerns how a British Intelligence officer at the end of the Second World War forces Hannes Oberhauser to help him find a stash of Nazi gold and then murders him.
Years later, after the body of Oberhauser emerges from a glacier, James Bond is sent to Jamaica to confront Major Dexter Smythe. This time it really is personal, as it turns out Oberhauser had been a father figure to Bond. Given that "Skyfall" delved into Bond's past, as well as comments made by Sam Mendes that "SPECTRE" would follow up some of the themes from "Skyfall", it makes complete sense that this period of Bond's life is explored.
However, how these fragments of Fleming's stories are woven together is anyone's guess. Sony hack or not, I'm looking forward to finding out next November.
You Might Also Like
Literary
Fifty years ago, Ian Fleming was interviewed about being named as one of President Kennedy`s favourite authors
Movies
Sky Atlantic have green-lit a new four part Ian Fleming miniseries starring Dominic Cooper
---
Share The Story
The opinions expressed in this review are those of the author and do not necessarily reflect those of MI6-HQ.com or its owners.