"Choose your next witticism carefully Mr. Bond,
it may be your last"
All the Daniel Craig entries so far have ended with a beginning, but none more so than the closing motifs, nostalgias and characterisation of "Skyfall". The regeneration of Bond is apparently complete. Yet, with every next film, EON and 007 are faced with starting again, of re-election or a second album "Groundhog Day" with less Sonny and Cher and more Shirley Bassey. Or Adele. "Skyfall" is Bond's heritage - the Aston Martin DB5, the now justified return of Moneypenny and Q and that double-tufted leather door of M's which got fans more giddy than being reincarnated as a Berenice Marlohe shower curtain. It is also a curious hint at his future. Bond's world is no longer a governmental granite behemoth of old, but a prescient post "2012" cyber-spy playground of Met Police officers in stab-vests and social-media distracted commuters, media-savvy Whitehall bureaucrats whose only defence agenda is media presentation, Bond women with histories of child sex trafficking, Bond villains with workplace revenge over ones of mass genocide, Bond not afraid to joke/hint he is has an alias on Grindr (maybe), his boss has an army history in Northern Ireland (a series no-go for years), Q is a sexy geek and we have now seen Moneypenny's legs.
We are now in an era where juggling the old and the new, the exploding lairs of Roger Moore's reign and the internal devastations of Craig's, require handling by contemporary film makers unafraid to make mainstream fare with a scholarly eye, and vice-versa. It is no easy task to forever move forward with a central character the audience must not take too seriously - but he and his storyworld always has. EON know why Bond works. More crucially they know how it doesn't.

Like "Skyfall", "Goldfinger" (1964) and "The Spy Who Loved Me" (1977) were also their respective 007's third entry. "Everything Or Nothing "(director Stevan Riley's rich and recent documentary looking at the evolution of 007) suggests that it is the third film for a Bond actor where he really makes his franchise stamp. If so, is there a pattern for the fourth film too? "Thunderball" (1965), "Moonraker" (1977) and "Die Another Day" (2002) are arguably examples of the Bond brand and their leading men in an effective, but over-comfortable groove. James Bond's biggest cinematic enemy has always been himself. How do you follow up those Bond movies that really chime with cinemagoers (where old ladies on the bus had seen it and builders were whistling Adele in their lunch break)? How do you create an event planned or otherwise that equals the peaks of 007's 2012, 1977 and 1964? Put simply, you bite the bullet and start again.



It is now assured we will get a fourth Daniel Craig outing, Bond 24. MGM and Sony Picture's bean-counters have seen to that, and more crucially so will the team at EON. Screenwriter John Logan ("Peter and Alice", "Noah") who lent such eloquent fizz to "Skyfall" dialogue and particularly the scenes with villain Raoul Silva (Javier Bardem) is staying on board. Director Sam Mendes who clearly enjoyed the process has now confirmed he is unable to commit - due in part to long-standing theatre projects "Charlie and the Chocolate Factory" and "King Lear".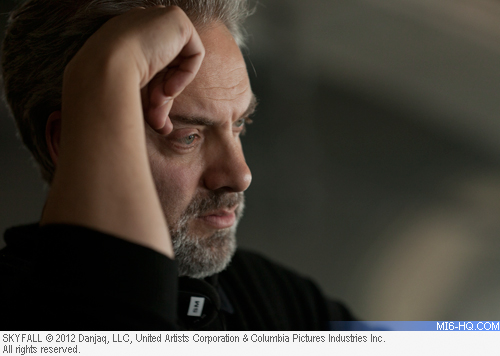 So who else? As Bond fans and film websites the world over begin the speculation game all over again, EON's decision to bring in auteur-minded directors like Mendes and Marc Forster ("Quantum of Solace") with a storytelling confidence and instinct clearly works. The biggest hurdle an incoming director has now is not the eyebrow-raising stigma of doing a Bond, but simply not being Mendes. So what about Joe Wright ("Atonement", "Anna Karenina"), Gareth Evans ("The Raid"), Kenneth Branagh ("Thor", "Jack Ryan"), Ben Affleck ("Argo", "The Town"), Kevin MacDonald ("Senna", "The Last King of Scotland") or Nicolas Winding Refn ("Bronson", "Drive")? Danny Boyle ("127 Hours", "Trance") has of course already filmed his pre-title sequence last year involving Craig and Elizabeth Windsor parachuting onto London's East End and ticks a lot of British and competent-storyteller boxes (and he would possibly be the first Bond director the wider British public have even heard of).
But the casting of Bond 24's director is ultimately down to the producers and who they want to work with. And the course and eventual thrust of Bond 24's grand plan dictates everything. Mendes is a force of both film and theatre who the likes of EON and Barbara Broccoli wanted to work with for a while. Broccoli - whose multi Tony winning production "Once" opens this month at London's Phoenix Theatre - is a keen but quiet force of theatre herself, with "Chariots of Fire", "A Steady Rain", "Catwalk Confidential" and of course "Chitty Chitty Bang Bang" as recent projects. Might a director emerge from the same dual camps as Mendes? And lest not forget Matthew Vaughn ("Layer Cake", "X Men First Class") who could make a decent stab of it were it not for his - like Bond himself - commitment issues. Christopher Nolan is another golden Brit boy rich for easy speculation pickings, but we will see. His best films are not his franchise ones and he has yet to direct the concept out of his work. One thing is certainly influential: availability is key. And whilst a Bond director will possibly always be homegrown, British minded or plucked from what the 1950s used to call "the Commonwealth", I was not joking about Ben Affleck. Likewise, Kathryn Bigelow.
Unlike any Bond actor before him, Daniel Craig emerges as less a movie star fulfilling a tempting contract and more of a movie actor with a creative ownership and pride over the character and the direction of the franchise like never before. It was Craig who approached Sam Mendes. It was Craig who championed Adele and was grinning beside her like a schoolboy when she bagged the Golden Globe. And it will be Craig who no doubt has a necessary say on what happens with Bond 24.
Despite its vintage DB5 and ancestral pads, there is a modernity to "Skyfall". There is no reason to believe that will not evolve into and through Bond 24. Who knows - out gay screenwriter John Logan may give the new Q a boyfriend or see Bond toying with a male concierge for vital information. Bond is as straight as they come. But even if his "Skyfall" dialogue bomb ("why do you think it is my first time?") says otherwise that doesn't imply his tactics are.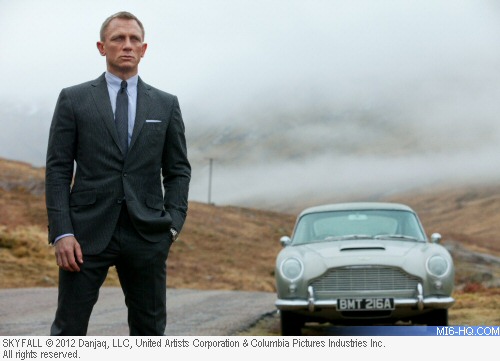 With Craig's 007 passport already pretty full of Europe and Asian destinations, maybe some North American city or alpine fun could be in order - with a bit of Washington-based senate villainy thrown in for Watergate effect. Or Africa? And is the Craig era assured enough to go big - big global jeopardy, big sets, big explosions? Is the Quantum arc finished? I would have championed that and a merging of Quantum's boss owning a white Persian cat. But that moment has possibly passed with the open-ended enigma being the masterstroke of "Royale" and "Solace".
Or conversely, how small can a successful 007 movie go? "Skyfall" was a particularly small Bond movie. As Mendes' stint proved, a solid script, story-led pyrotechnics, utter conviction in the project, simple but effective character strokes and the proven skills of the Bond crews can easily steer "Skyfall II" (or "Dr. No XXIV") back to repeat business, even less critical resistance and something Bond has more of right now than any other franchise's history - the audience's goodwill.
And whilst we are at it, let's now throw a title-tune bone at Muse, Depeche Mode or Kylie Minogue. Better still, bring back Adele. She doesn't have second album problems. (I wasn't joking about Kylie either).

Just as the notion of Sam Mendes or even Forster helming a Bond movie would have been at best a curious prediction ten years ago, am I doing what every Bond fan does - assuming Bond's past, his on-screen triumphs and not-done-that yets, will inform What James Did Next? Skyfall's whole package was a curve-ball entry masquerading as formula. Aside from the natural fervour to see Daniel Craig again in what might well be his penultimate outing, Bond is now in a very interesting place. Those directing, writing and starring in the movies predominantly grew up with these films. Just look at the standing double-oh-vation at this year's Academy Awards where Shirley Bassey's soaring rendition of "Goldfinger" had the likes of Tarantino, Witherspoon and Affleck on their feet beaming with guilty pleasure.

Left: Adele was presented with the Best Original Song at the 2013 Oscars.
As the effective villain of "Skyfall", Silva, has proved, it is not what a Bond film can now do to make its mark, but how. The entire cat and mouse motif of Bond and Silva was predicated on a writer's notion - a piece of deliciously rendered dialogue about who will be the "last rat standing". That is potentially more about the Bond character and brand's immediate future than scores of stuntmen in paragliding hovercrafts. Bond 24's greatest ruse could be to take Bond even further out of his "Goldfinger" and "The Spy Who Loved Me" comfort zones. Of course the expected beats will be in place. Yet like one of those Tom Ford-designed suits of Daniel Craig's, Bond 24 could well follow the new Bond formula as blueprinted in "Skyfall", the new comfort zone - sharper stitching and less embellishment, traditionally cut but using new material, just enough room for surprises and tight in all the right places.
About The Author
Mark O'Connell is the author of "Catching Bullets - Memoirs of a Bond Fan" (with a Prelude by 007 producer Barbara Broccoli and Foreword by Mark Gatiss), published now by www.splendidbooks.co.uk and all good stockists.
The opinions expressed in this review are those of the author and do not necessarily reflect those of MI6-HQ.com or its owners.