| | |
| --- | --- |
| | John Pearson's authorised biography of James Bond now available on Kindle |
Literary
- 02-11-12
We have just had word from our friends at Ian Fleming Publications that "James Bond: The Authorised Biography" by John Pearson is now available for purchase on Amazon Kindle compatible devices.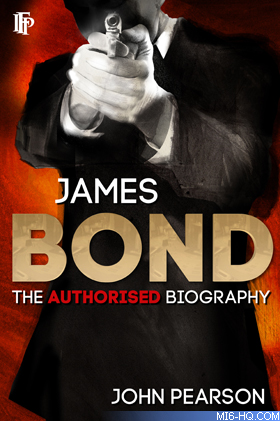 In 1967, Pearson wrote the best-selling authorized biography of Ian Fleming. At the time, like most of the many millions of James Bond fans around the world he assumed that Bond was nothing more than a figment of Fleming's highly charged imagination. Then he began to have his doubts – doubts which soon were reaching such a pitch that the British secret service tried to warn him off the scent. Despite this, he finally became convincecd that James Bond was not only real but was actually alive.
Thanks to a change of policy within the secret service (for reasons which Pearson carefully explains), he was invited to embark upon a companion volume to his life of Fleming. This was a book which must surely be one of the most extraordinary biographies of our times – the authorized life of a myth, the official biography of James Bond.
Order Amazon US
/
Order Amazon UK
Discuss this news here...
Earlier Story:
'Skyfall' takes biggest 7 day gross in UK box office history
Later Story:
An Afternoon With Valerie Leon, live event next Saturday
This content is maintained by www.mi6-hq.com Content is copyright its respective owners and is published for non profit educational use only. All original content is copyright mi6-hq.com © 2014. MI6 accept no responsibility or give warranty for the accuracy authenticity or correctness of content. James Bond 007 is a registered trademark of DANJAQ, LLC, a Delaware corporation in the United States and/or other countries. Webmasters seeking news syndication or for press contact information - click here.