Model `Jewel` links herself to Bond 22, claims screentest

Quantum Of Solace
- 14-11-07
PRESS RUMOUR
You might not have come across this new buxom glamour model yet, however according to the ever-unreliable tabloid newspaper
The Sun
, "she is set to leave Daniel Craig shaken and stirred in the next Bond movie."
Based on their track record of reporting news accurately, producers may not have come across her yet either...
But according to the paper, the "Thai-born beauty has already been screen-tested to appear in the Casino Royale sequel, currently under the working title of Bond 22". In an exclusive interview with The Sun, Jewel, 23, said: "I look better in a bikini than Ursula Andress."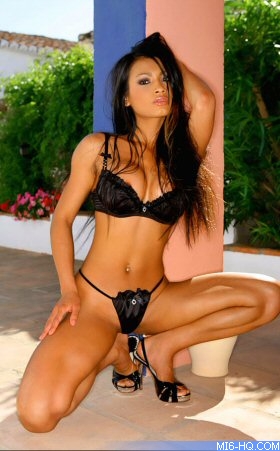 "I love the scene where she comes out of the sea with a knife strapped to her thigh. I've got a great body and I've been training a lot for the past three years."
The Sun says that "despite not having much acting experience, Jewel is the current hot favourite after the film's producers sent out a casting notice earlier this year requesting an Asian or Latin actress."
MI6 Note: The 'Asian' request is completely new, so this appears to be a creative stretch on the part of The Sun.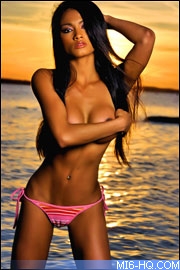 Jewel added: "Bond bosses saw my pictures and really liked my oriental looks. I heard they wanted an international feel like in the last movie. I went for a casting where I had to wear a slinky swimsuit and pretend to fire a gun. They were impressed with my martial arts skills and said they really liked my athletic physique. I've been training very hard for the past three years. I'm so excited but nervous too."
"I think they want this next Bond movie to be very sexy," she said. I have no problem with stripping off. I'll go topless for sure. I'm very proud of my great body. Daniel Craig is yummy. He has a nice fit body and I wouldn't mind rolling around a beach with him. The role would be a dream for me."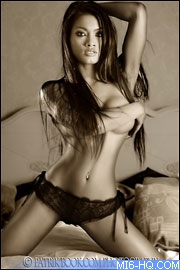 MI6 Rumour Rating
: An excuse to print titillating photos in a national newspaper.
Discuss this news here...
Earlier Story:
Brazilian actress Juliana Paes doubts she will land Bond girl role, character nationality in flux
Later Story:
Mexican casting agency denies Bond girl casting news, but no specifics
This content is maintained by www.mi6-hq.com Content is copyright its respective owners and is published for non profit educational use only. All original content is copyright mi6-hq.com © 2014. MI6 accept no responsibility or give warranty for the accuracy authenticity or correctness of content. James Bond 007 is a registered trademark of DANJAQ, LLC, a Delaware corporation in the United States and/or other countries. Webmasters seeking news syndication or for press contact information - click here.