Actress Michelle Ryan admits she blew audition for Vesper Lynd role
Michelle Ryan has admitted that she "blew" her audition for Casino Royale. The former EastEnders actress tried out for the role of Vesper Lynd in the 21st James Bond film but lost out to Eva Green.

Speaking to Metro, Ryan confessed that her 007 audition didn't go as smoothly as her Bionic Woman test.

Ryan said: "I did [audition]. Daniel Craig wasn't there, though. I was quite nervous and completely blew it. Whereas with Bionic Woman I was relaxed and nailed it. It's always when you're not bothered - the same as when it comes to guys - that you do best. If you try too hard it doesn't work."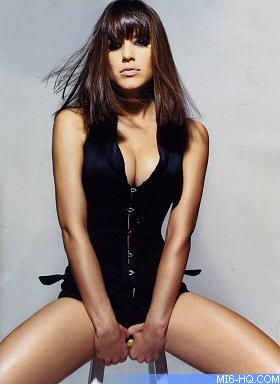 Discuss this news here...