American actor and former James Bond candidate Burt Reynolds dies aged 82
American actor Burt Reynolds, who once passed up the opportunity to play James Bond, has died at the age of 82. Well known for his roles in both film and television over the years, he was nominated for the Academy Award for Best Supporting Actor for his performance in Boogie Nights (1997).
Burt was offered the role of James Bond for the 1969 film, "On Her Majesty's Secret Service." He said in 2004, "They did offer me Bond. It was when Sean Connery was giving them a lot of trouble about, you know, things, so they said [to Sean] 'to hell with you.'"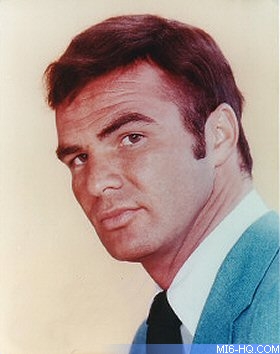 Burt Reynolds - circa 1969
"At the time I really thought, and rightly so, that Connery was amazing in the role and whoever did it would get killed."
"Once in a while, when I have to send the alimony, I regret that decision. I would be so wealthy and probably living in England with a British accent!"
Despite his lucrative career, in 1996 he filed for bankruptcy, due in part to an extravagant lifestyle, a divorce from Loni Anderson and failed investments in some Florida restaurant chains.
Just three years ago, Reynolds again spoke about passing up the chance to play 007. "I think Sean Connery was great," he said, "but I thought nobody else was close to what I think the character needed to be. Roger Moore was that guy - I mean Roger grew up knowing how to order a martini, and I don't know the difference between a martini and a whatever, but I think I could've had a good time with Bond. I think that the problem has been that they haven't found a guy who was ballsy enough as a character, but yet had a great deal of suave and knew how to handle himself. So, as a character, Roger Moore has all that stuff, but Roger's a little bit cleaned and scrubbed, you know?"
Cubby Broccoli went on to say, years later, that James Bond should always be played by a British actor.
Was it the idea of having to do the accent that worried Reynolds? "I wasn't worried about that. I thought I could make that passable. I've got a good ear, and I can play a lot of different things, and I wasn't worried about that. That wasn't the reason. I just felt that, at the time, I thought there might be a resistance from the public. I don't know. What the hell was the matter with me? I should've done it."
Reynolds died from cardiac arrest at a Florida hospital on September 6, 2018. He had been suffering from heart problems for a number of years. He was 82.