Free 'Octopussy' screening at Alamo Drafthouse locations next month
'Victory' members of the Alamo Drafthouse chain of cinemas across the USA can reward themselves with a free screening of the 1983 James Bond outing 'Octopussy' next month.
The film is not screening in all locations, so be sure to check the website and select your nearest Alamo Drafthouse to check availability.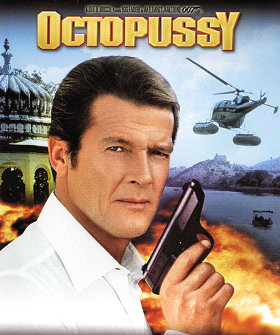 James Bond is assigned to solve the murder of agent 009, killed in East Germany clutching a fake Faberge egg. The trail leads to India where an enigmatic woman operates a smuggling ring under the cover of a traveling circus. But her real motives prove to be far more sinister, and Bond uncovers a plot to blow up a US air force base in West Germany.
Starring: Roger Moore, Maud Adams, Louis Jourdan, Steven Berkoff, Vijay Amritraj
Thanks to Phil for the alert.