Maria Grazia Cucinotta wins Silver Ribbon award for directorial debut
The former Bond girl
Maria Grazia Cucinotta
has received an award debutant director of the year at Italian film awards, SNGCI (Italian National Syndicate of Film Journalists).
For her short film, "The Master", Cucinotta describes wanting to capture the "quality but also the sensitivity, patience and professionalism".
The award ceremony takes place on March 24, in Cortina d'Ampezzo. Cortina, as many will recall, was a key location in the 1981 film "For Your Eyes Only".
"The Master" was premiered at the Venice International Film Festival and is inspired by the life of Cucinotta's grandfather.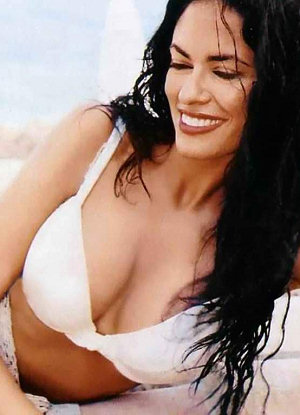 Cucinotta is best known to English-speaking audiences for her role in "The World Is Not Enough", played the soft-spoken assassin 007 knows only as "the cigar girl".
Discuss this news here...