'Skyfall' to shoot at Koca Calis beach in southwest Turkey later this month
The production crew have made plans to shoot on a beach and at a pier on a Mediterranean beach in southwest Turkey, near the city of Fethiye.
Police Chief Fethiye Saffet Kocer Ibrahim gave a written statement advising the population of the imminent arrival of James Bond and his crew.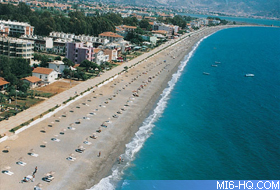 The "Skyfall" production team are expected to shoot on the beach between April 24th and 25th and at Fethiye Pier on April 26 and 27.
Discuss this news here...