Latest issue of MI6 Confidential magazine is fastest selling yet
Press Release
The latest issue of MI6 Confidential, the James Bond magazine, has become the fastest selling edition in the publication's history.
Issue #15 covers the 'Skyfall' location filming in Istanbul with the cast and crew, as well as other features connected to the city that shares a special bond with 007. The issue also hosts an exclusive interview with renowned photographer Keith Hamshere about his time capturing the action, style and essence of three different Bond actors.
Editor Hugh Maddocks said, "Clearly, the long wait for the first good look at 'Skyfall' has had a large part to play in establishing this new record for the magazine. But as regular readers know, we also pack each issue with great, timeless, content from the whole breadth of the Bond canon."
Click here for more about MI6 Confidential issue #15
.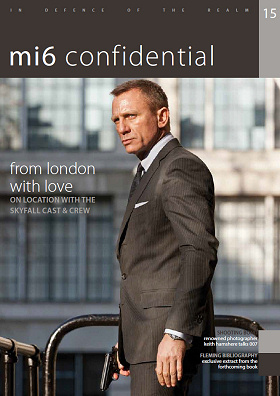 First conceived in 2007, MI6 Confidential is an unofficial part-works magazine celebrating the phenomenon of James Bond 007 - the longest running movie franchise in the world. Packed with exclusive interviews, insightful features, rare photographs and unique imagery, the magazine explores the rich film canon through to the roots of the character created by Ian Fleming.
Discuss this news here...