Selina Scott was 'too glamourous' to become Miss Moneypenny
British broadcaster, newsreader and style icon of the late 1980s, Selina Scott, has revealed in a new interview with the
Telegraph
that she was once considered for the role of James Bond's secretary.
Sometime after 1985, when Lois Maxwell retired from the series, producer Albert R. Broccoli set about casting the new Miss Moneypenny. It would be a fresh look at MI6 as 007 himself was being recast in the form of Timothy Dalton, after NBC scuppered Pierce Brosnan's contract.
Scott was considered for the 1987 film "The Living Daylights" and met with Broccoli in Mayfair, but she was told she was too attractive for the part.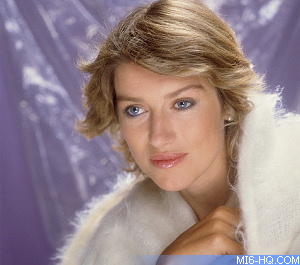 "Cubby wrote to me saying they had decided against it because I was too glamorous," she said.
The role ultimately went to Caroline Bliss, who also appeared in "Licence To Kill".
Discuss this news here...