Ian Fleming: James Bond creator's 104th birthday today
Were he still with us, Ian Fleming, author of the James Bond novels and creator of the famous spy would be celebrating his 104th birthday today.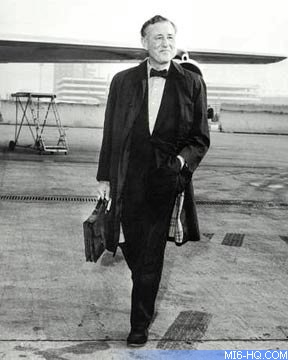 Ian Lancaster Fleming was born on 28th May 1908 in London, England. His father Major Valentine Fleming, a Conservative MP, was killed in the first World War. He was raised through his teenage years by his mother, Evelyn St. Croix Fleming.
In 1929, at the age of 23, Fleming worked as a journalist in Moscow for four years, and later returned to England in 1935 when he took a job as a stock broker in London.
Fleming's first published novel was a mundane guidebook for foreign correspondents. In 1952 Fleming married Lady Anne Rothmere in Jamaica, and started work on his first James Bond novel in his house "GoldenEye". Casino Royale was published in 1953 and was loosely based on a real life experience Fleming had during the war, where he lost a large some of money gambling in Lisbon during the war.
Read MI6's in-depth Ian Fleming biography
Discuss this news here...