William Boyd reveals his approach to writing the next James Bond novel
After Sebastian Faulks and Jeffery Deaver in recent years, fans of the literary 007 series are likely to see the pattern of "this week's guest host" continue as writers are signed up on single book deals.
The next author up, William Boyd
, has revealed a little about the approach he is taking to penning the next James Bond continuation novel due out in autumn 2013.
The novel will be set in 1969 and James Bond will be a 45 years-old.
"He is a middle-aged man, a middle-aged spy, and that's one of the things that interests me", Boyd told an audience at Telegraph Hay Festival, as reported by
The Telegraph
.
"I'm a realistic novelist and what interests me about Bond is the human being. There will be no mountains filled with atom bombs or global plagues, no gadgets, no superpowers or preposterous enemies – there will be an entirely believable psychopath, not a preposterous psychopath. And similarly with love affairs – in my novel they will be entirely believable," he said.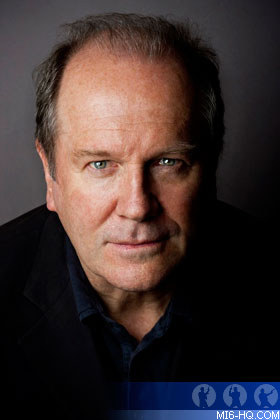 Boyd said that the literary character interests him, although he thinks the film incarnation has become "a sort of cartoon. The literary Bond is a much more troubled, complex, nuanced figure."
He also revealed that regular MI6 staffers M and Moneypenny will be back, but maybe not the gadget master Q, further implying that technology will be absent from Bond's repertoire.
"The wonderful thing about the offer [to write a James Bond novel] is that they give you almost total freedom - there's no sense in which you have to channel Ian Fleming. That's not something I would really want to do, I must say. What you will get is a William Boyd novel that has James Bond as a central character. I'm taking it extremely seriously but I'm going to have a lot of fun as well.", divulged William Boyd.
Thanks to 'CraigMooreOHMSS ' for the alert
Discuss this news here...