'GoldenEye 007' voted #8 best game of all time by G4
In a new 5-hour, 5-part series on the best videogames of all time, US cable channel G4 ranked the 1997 James Bond game "
GoldenEye 007
" at #8 in their top 100.
Released exclusively for the Nintendo 64 two years after the movie, the digital adventure set the rules for all first person shooters that followed.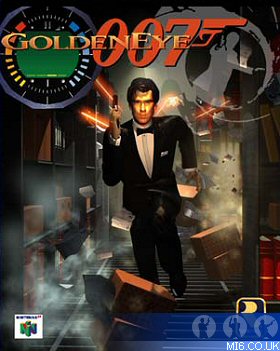 Its stealth elements and varied objectives contrasted with the approaches taken by Doom and Quake, and its split-screen deathmatch mode proved immensely popular. It was considered the first game to break away from the Doom clones and revolutionised the first person shooter genre.
As well as selling additional consoles (a special GoldenEye pack was created), it also helped fill Nintendo's coffers from the sales of extra controllers. The N64's revolutionary controller was a hit and perfectly suited with the first trigger button and Rumble Pak, even a 007 golden controller was produced for the hardcore multiplayer fans.
Discuss this news here...