New 'Skyfall' promotional standees appear in US cinemas
New promotional standees are appeared in cinemas all across the USA from today to promote "Skyfall". The timing coincides with Sony Pictures big upcoming release of the "Total Recall" remake next Friday.
A few theater employees, who were tasking with constructing the cardboard Daniel Craig's at their local multiplex, have tweeted pictures of their efforts online.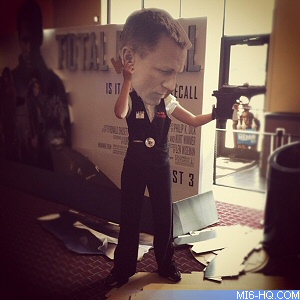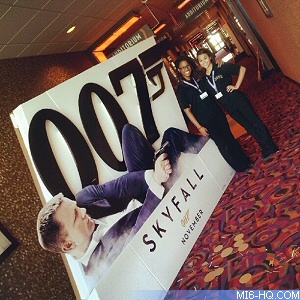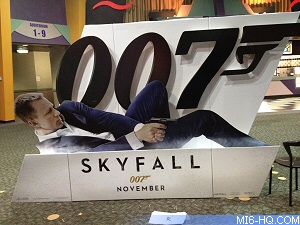 Image by @aclandry
It is expected that the new "Skyfall" theatrical trailer, which is currently playing at select IMAX screenings of "The Dark Knight Rises", will be distributed nationwide when "Total Recall" opens on Friday 3rd August. It is understood that an online release will be launched simultaneously.
Thanks to `Marketto007` for the alert.
Discuss this news here...