Rachel Weisz speaks about being Mrs James Bond
British actress Rachel Weisz has given an interview to the August issue of
Marie Claire
magazine about her new life as Mrs James Bond since marrying 007 star Daniel Craig.
Asked how she feels about her husband having to film love scenes with other women for the big screen, she said: 'It's just make-believe. It's a strange job in that way for sure."
Their schedules have kept them apart recently, with Weisz completing work on "Bourne" whilst Craig was shooting "Skyfall", but some international flights saw them visiting each other. "We don't sit around talking about acting but you both understand you've got to be flexible. Every few months you start a new job."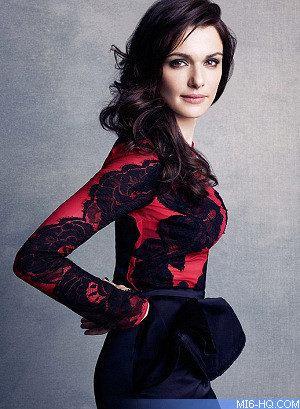 Although the couple each have a child from a previous marriage, she also hinted that she could potentially have a child with Craig in the future. "I'm pretty content," she said. "I'm not planning on having more, but never say never.'
Discuss this news here...