Daniel Craig visits Boston for Liverpool FC's friendly match
Liverpool football club
's pre-season clash with AS Roma at Fenway Park in Boston, USA, on Wednesday night attracted none other than lifelong 'Reds' fan Daniel Craig. The James Bond star dropped by the ballpark to take in the game.
He also met with the Liverpool squad before the contest, and signed autographs for fans inside Fenway.
Craig was in good spirits and was sporting a mustache and goatee beard. But the smiles probably didn't last all night as Liverpool's new boss Brendan Rodgers suffered his first defeat as manager, with the Reds going down 2-1 to Roma.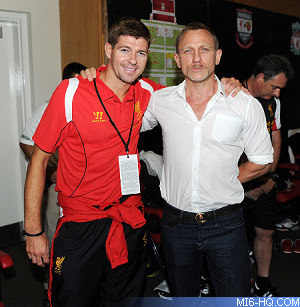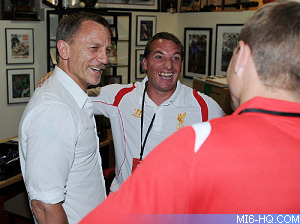 Thanks to `DCisared` for the alert.
Discuss this news here...