Bond girl Rosamund Pike wants to do all her own stunts
British actress Rosamund Pike, who shot to worldwide fame in 2002 through her Bond Girl role as Miranda Frost, says she wants to do all of her own stunts in future films.
Now 33, and having given birth to her son Solo just three months ago, the "Die Another Day" star told the
Daily Mail
that he motherhood is not going to slow her down. "I'm loving being a mother, but it's not making me think I need time away from acting," she said.
"My most recent film was Jack Reacher, with Tom Cruise, just before I had my baby. He genuinely does his own stunts."
"I want to be the first female actor who does all her own stunts in a movie – he has inspired me."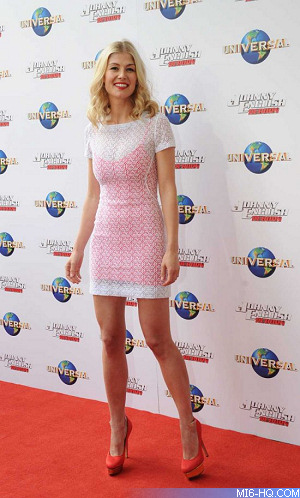 Discuss this news here...