UK TV - 'Tomorrow Never Dies' on ITV this weekend
Movie:
Tomorrow Never Dies (1997)
Channel: ITV1 (UK)
Date: Sunday 26th August 2012
Time: 22:15
For the first hour or so, this 18th Bond movie is up there with the best of them: it has terrific pace, Pierce Brosnan has romantic and rough-house appeal, and the post-Cold War story has grip and plausibility. However the momentum slows in the second half, where the drawn-out action takes over from the story
Starring: Pierce Brosnan, Jonathan Pryce, Michelle Yeoh, Teri Hatcher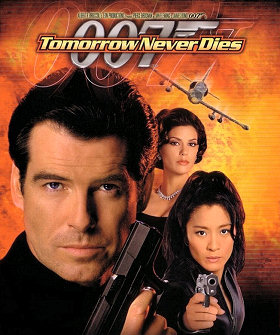 "Tomorrow Never Dies" - MI6 Dossier
Thanks to `Samuel001` for the alert.
Discuss this news here...