Berenice Marlohe wows the red carpet of GQ Awards
The new Bond girl Berenice Marlohe attended the GQ Men of the Year Awards earlier this week, and between proving herself a knockout on the red carpet, she told reporters a little about the upcoming 007 adventure "Skyfall".
"Filming was a tense and unique experience but I enjoyed it. I can't wait to hear what fans of Bond films make of it," reported ContactMusic.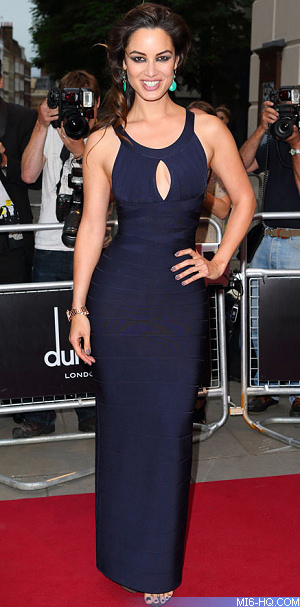 She told The Sun newspaper: "Daniel is a unique human being with a great sense of humour. He's an amazing guy."
But the French actress previously admitted she thought the hunky actor was 'boring' before she met him on set and she now regards him as 'sexy' and 'attractive'.
She recently said: "What you read in the magazines is very boring, because that can come across as one-dimensional. Personality and what you have to say for yourself in reality is what's important. So when I finally got to meet him (Craig), he had such a beautiful nature, very grounded, a very nice personality and a fantastic sense of humour. He's truly a great person. All of those things are what makes someone sexy or attractive."
Thanks to `Germanlady ` for the alert.
Discuss this news here...