UK TV - Double 007 action on ITV tonight
Movie:
You Only Live Twice (1967)
Channel: ITV4 (UK)
Date: Friday 21st September 2012
Time: 20:00
Sean Connery, in slyly macho mode as 007, goes on a mission to Japan to take on crime syndicate Spectre and its evil boss Blofeld (Donald Pleasence). Director Lewis Gilbert ensures no expense is spared (no wonder Blofeld's cat is a luxurious Persian) and designer Ken Adam puts that production money where his volcano is. As a bonus, the screenwriter was Roald Dahl.
Starring: Sean Connery, Donald Pleasence, Akiko Wakabayashi, Tetsuro Tamba, Mie Hama, Teru Shimada, Karin Dor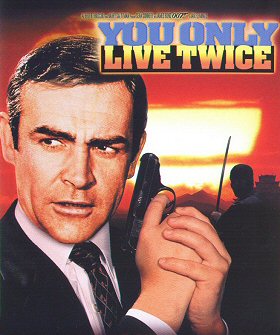 "You Only Live Twice" - MI6 Dossier
Movie:
Casino Royale (2006)
Channel: ITV1 (UK)
Date: Friday 21st September 2012
Time: 22:35
James Bond's first "007" mission leads him to Le Chiffre, banker to the world's terrorists. In order to stop him, and bring down the terrorist network, Bond must beat Le Chiffre in a poker game at the Casino Royale. Bond meets a beautiful British Treasury official, Vesper Lynd, who is assigned to deliver his stake for the game and watch over the government's money. But, as Bond and Vesper survive a series of lethal attacks by Le Chiffre and his henchmen, a mutual attraction develops.
Starring: Daniel Craig, Eva Green, Mads Mikkelsen, Jeffrey Wright, Giancarlo Giannini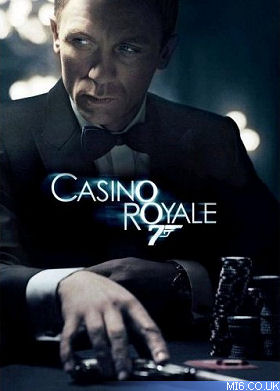 "Casino Royale" - MI6 Dossier
Thanks to `Samuel001` for the alert.
Discuss this news here...